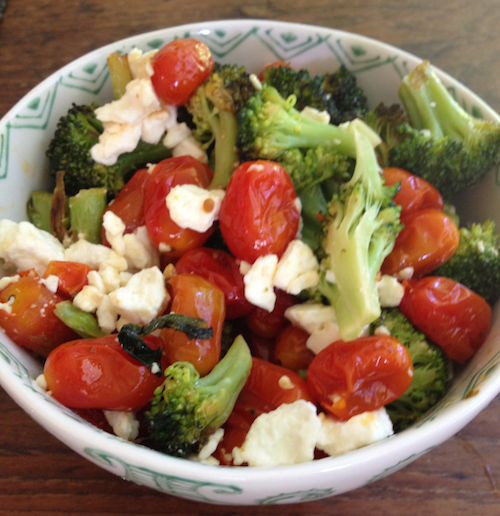 2 Tbsp olive oil
2 cups broccoli flowerets
1 cup cherry tomatoes
1 tsp lemon juice
dried parsley, salt and pepper to taste
½ cup crumbled feta cheese
Optional: additional olive oil
Heat oil in a skillet over medium heat. Add broccoli, tomatoes, lemon juice and seasonings: cook until vegetables are crisp-tender. Transfer warm vegetable mixture to a large boil and mix in cheese. Drizzle with additional olive oil, if desired.
Serves 2-4
Source: 101 Farmhouse Favorites  from Gooseberry Patch

Print Friendly