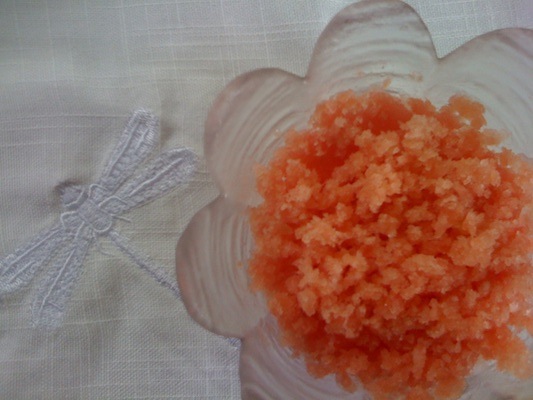 Quick, easy, refreshing and very satisfying. The sweet, juicy flavor of watermelon is the perfect choice for creating a summertime treat worth the wait. It takes no time to create, but you'll have to wait until it freezes.
4 cups seedless watermelon chunks
1/2 cup sugar
Juice of 1 lemon
Place all ingredients in a food processor and puree until smooth. Pour into a shallow, wide pan and freeze for 1 hour. Rake the mixture with fork and then freeze for another hour. Rake, and then freeze for one more hour. Rake and serve in cups.

Print Friendly