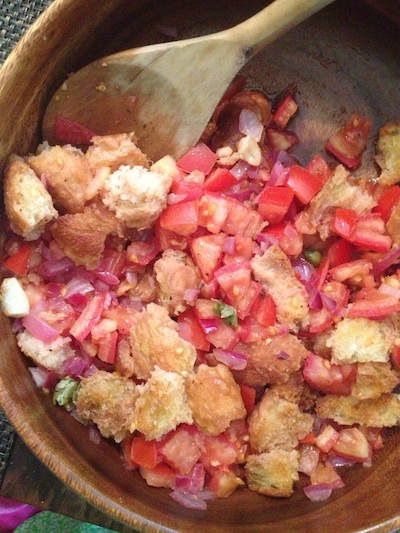 Perfect for winter or summer, this salad is filled with flavor. Hearty enough to be eaten as a light meal, or paired with seafood, quesadillas, or steak.
Serves 4
½ cup olive oil
6 cloves garlic, crushed but kept whole
4 cups torn baguette
1 cup diced (1/2 inch) red onion
4 cups diced (1.2 inch) heirloom tomatoes
3 tbsp red wine vinegar
1 bunch fresh basil
1 tbsp capers
salt
ground black pepper
small basil leaves
In a large sauté pan, heat the olive oil over medium-high heat. Add the garlic and cook until fragrant, 1-2 minutes. Add the torn baguette to the pan and sauté until olden brown, 4 to 5 minutes.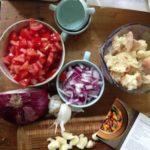 Lower the heat to medium-low, add the red onion and saute for 1 minute, and then add 2 cups of the tomatoes. Add the vinegar and remove from heat. Add the basil, capers, and the remaining tomatoes, and toss to combine. Season with salt and pepper to taste and garnish with small basil leaves.
Recipes courtesy of Chef/Owner Daniel Humm, Eleven Madison Park and Nomad, NYC
Save

Print Friendly