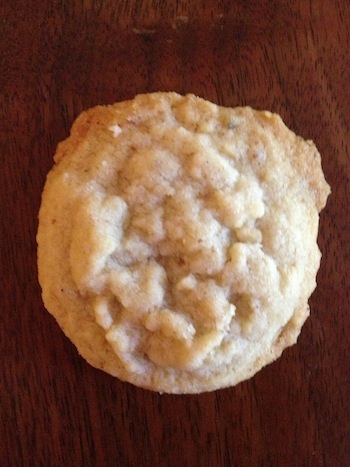 An old recipe from my great-grandmother, but definitely one that stands the test of time. These delicious cookies are extremely delicious and  versatile. Eat them plain, top them with glaze, or create sandwich cookies using a dollop of homemade strawberry jam.
1/2 lb butter
1/2 lb flour (a little less than 2 cups)
1/2 lb. ground walnuts (a little less than 2 1.4 cups)
1 cup sugar
1 egg white
1 tsp. vanilla
Mix together throughly. Place a little bit of dough into cook form*, level off -and turn onto lightly greased cookies sheet. Bake at 350 degrees F until firm (about 10 minutes).
Can be frosted with a chocolate glaze, or left plain
* Note: Instead of using cookie forms, take a generous tablespoon of dough and form into a crscent. Flatten slightly on cookie sheet.
Source: Great – Grandma Petkovich

Print Friendly