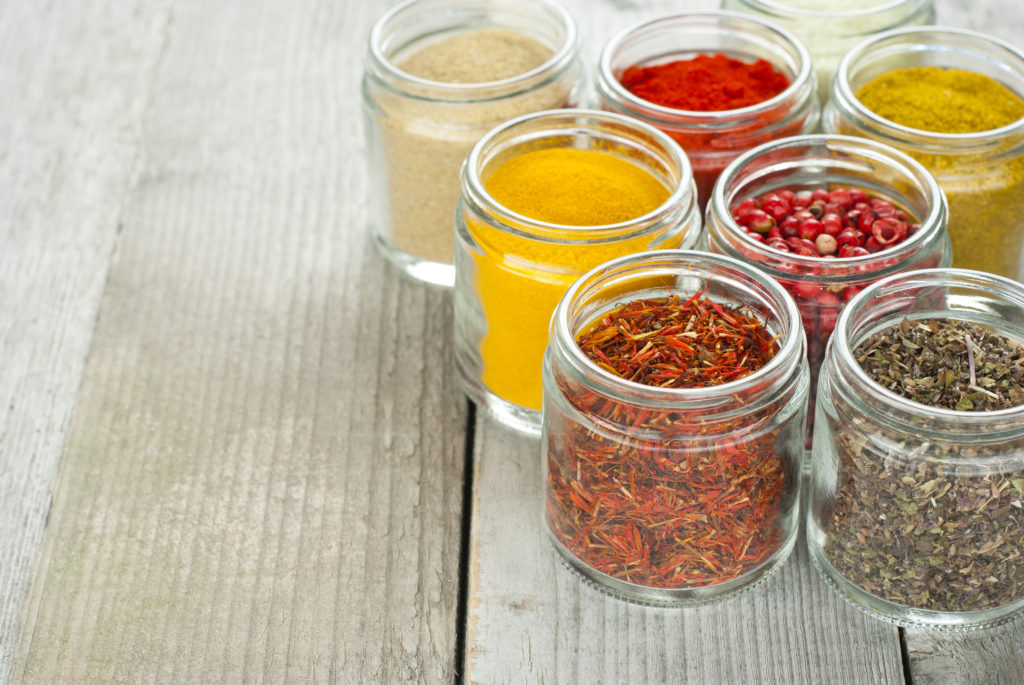 A little oregano, fresh rosemary, cinnamon, freshly ground pepper, vanilla beans, Italian spice blend, kosher salt . . . You name it, you're probably using it this holiday season. From baking to cooking and from breakfasts to desserts, spices and seasonings are an integral part of holiday foods.
This season you will probably use a mix of both fresh and dried seasonings, so, before you get cooking, check what you have on hand, and what you'll need to stock up on.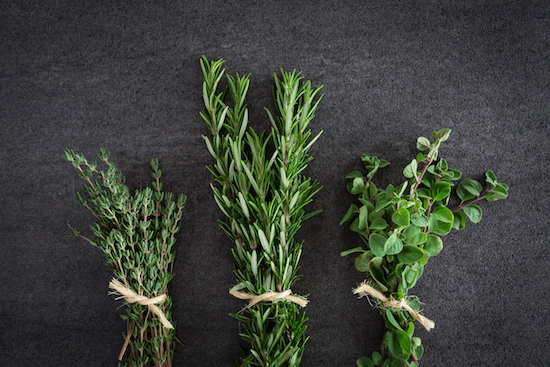 Keeping Fresh Herbs
Keeping fresh herbs in perfect condition and handy for holiday meal preparation is essential for maximum flavor. If using fresh herbs, such as cilantro, parsley, basil and sage, first snip off the bottom of the stems. Make sure the leaves are completely dry – so don't rinse them until you are ready to use them.
Place the stem of the herb into a jar or glass partially filled with water. If storing in the refrigerator, loosely cover the leaves with a plastic bag. Keep in mind that different herbs love different environments. For instance, cilantro loves cool temperatures and should be stored in the refrigerator. Parsley can go either way – stored at room temperature or in the refrigerator. Additionally, basil is best when stored at room temperature because it is susceptible to damage from cold. Once the water starts to discolor (after several days), change the water.
If you have an herb keeper on hand, you can store various bunches of fresh herbs without cross flavoring for around three weeks. These herb keeping gadgets deliver an ideal degree of humidity as well as airflow, so that the herb's full aroma and flavor are maintained.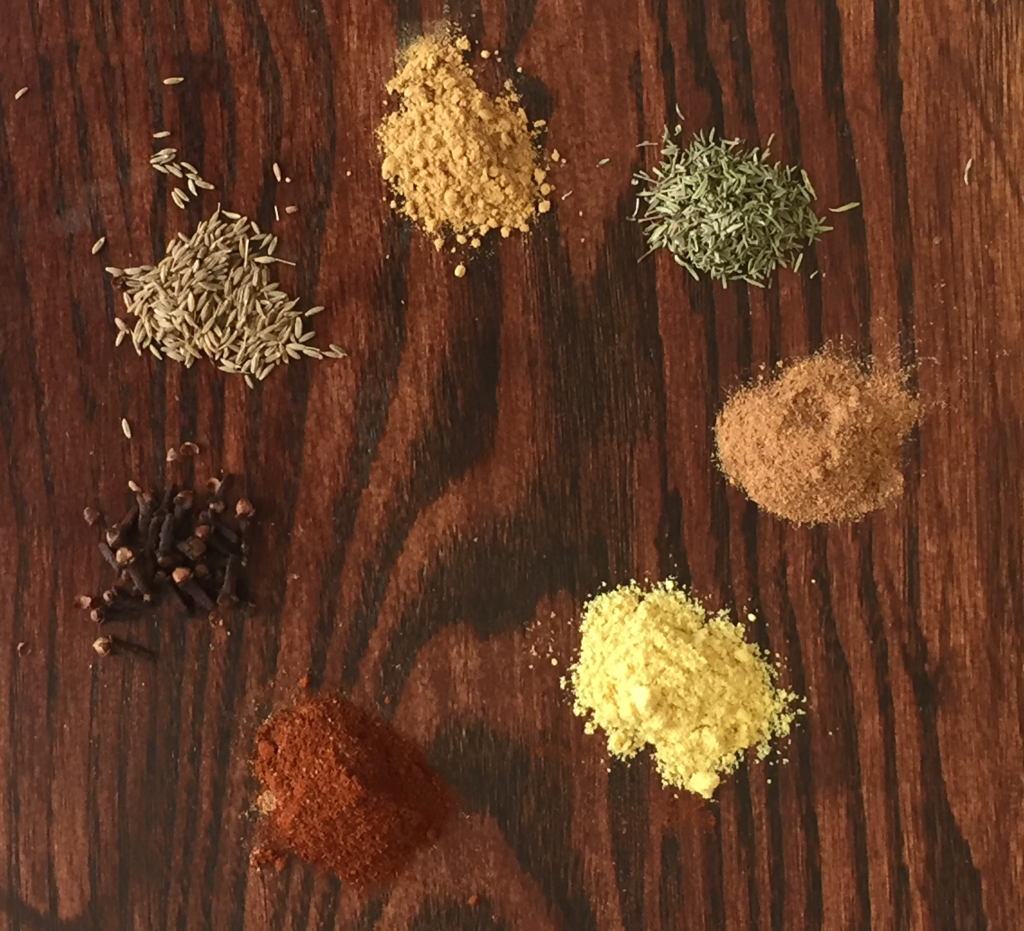 Bottled Herbs and Spices
Do you even know how long that bottle of mace has been sitting in the cupboard? What about the Italian spice blend, cumin, oregano and ground pepper?
Spices and seasonings are meant to add flavor to a meal. So, why would you add something that has lost its true flavor and aroma?
Every few months, peruse your spice rack and replenish old and outdated spices if needed.
How do you know if a spice or seasoning is past its prime? Dull color and dull aroma mean it is time to replace your seasonings. Check the color and if it is vibrant, the flavor is most likely still ready to escape into your creation. To check the aroma, simply take the herb or spice in your hand, crush it and if you get a wonderful aroma then it is still good to use.
In general, ground spices can be kept for 2 to 3 years, while whole spices (think cloves, or cinnamon sticks), are good for 3 to 4 years. Your favorite seasoning blends are most likely used frequently, but they should be kept on the shelf no longer than 1 to 2 years, and those extracts are good for 4 years (pure vanilla can last indefinitely).
To help maintain the freshness of the spices, when using them during cooking, refrain from using the bottle directly over a steaming pot. The steam that escapes from the pot will be captured in the bottle, and repeated exposure to steam will quicken the loss of flavor of the spice. For this reason, it is also not advisable to store spices over the stove, near the dishwasher or sink, or even close to a window.
When not in use, store spices in a tightly-capped container and keep them away from heat, moisture and direct sunlight. Replace their lids right after use.
Freshly Ground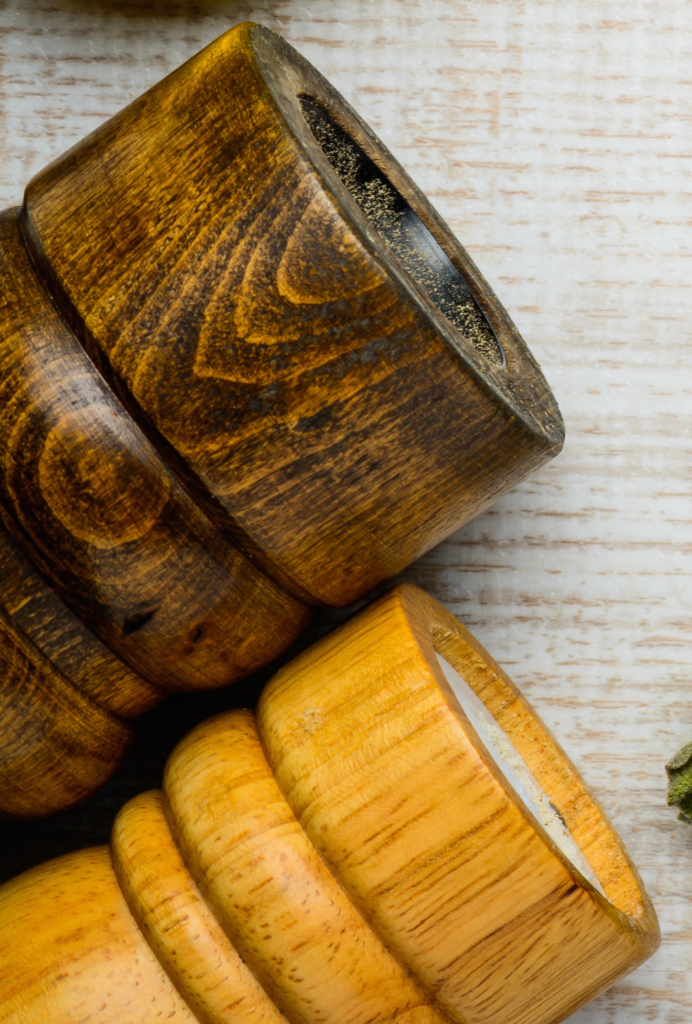 Cloves, cinnamon, peppercorns and sea salt. When freshly ground just prior to use, their essential oils and aromas are released, giving your recipe the full flavor desired.
Think about it. There is no comparison of taste between a pepper that is freshly ground and the finely ground pepper that has been sitting in a container for ages. Ground Peppercorns are ideal for use as a preservative to a finishing flavor. Whenever possible, try freshly grinding spices. It is the easiest way to ensure the essential oils and aromas are released from the spice.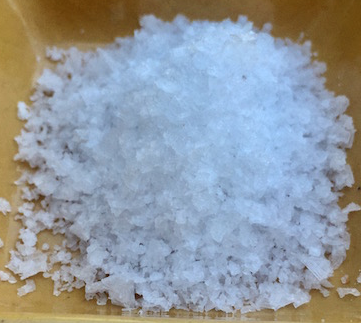 Salt
Salt comes in many forms. One of those forms, sea salt, can be expensive, so it is best that it is stored properly and so that it is easily accessible. Salt can be stored indefinitely, but it does tend to cake. To help prevent this, store it in an air-tight container. If it has already caked, dry it in a warm oven and break it up. The salt is still usable.
Annual Spice Check
Ensure your spices and herbs are ready for flavoring this season and beyond. Take a few minutes to go through your cupboards and determine if they are in prime condition for use. Remember, they will stay flavorful for longer if you keep them away from heat, moisture and direct sunlight.

Print Friendly