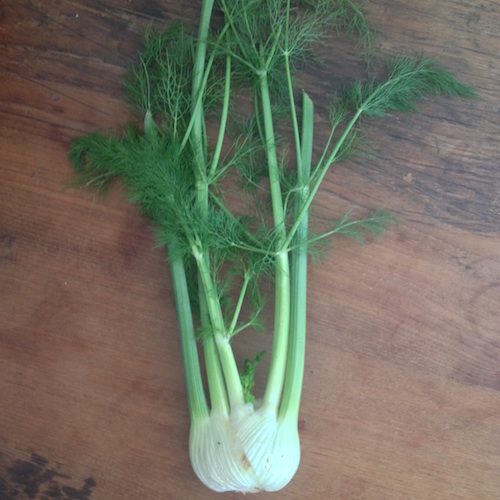 A refreshing salad that offers a surprising fennel and apple combination, all brought together with Greek yogurt and a touch of honey. Topped with pecans, this salad is a perfect choice for  lunch or dinner.
2 apples, ends trimmed, halved, sliced into matchsticks
1 bulb fennel, ends trimmed, halved, cored, then sliced into matchsticks
1/4 cup non-fat Greek yogurt
1/2 Tbsp honey
2 Tbsp chopped  pecans
Wash apples and trim off both ends. Slice in half and run each apple smooth side down along a mandoline to slice into matchsticks. The seeds will fall out in the process. Alternately, you can slice into matchsticks with a julienne peeler.
Trim both ends of the fennel bulb and discard. Slice in half and remove the tough inner core, which looks like a white triangle starting from the base and extending up to the center of the bulb. Run each fennel half smooth side down on a mandoline to thinly slice.
Combine the apple and fennel slices together in a medium-size mixing bowl along with half the chopped pecans.
In a small separate bowl, whisk the Greek yogurt and honey together. Pour over the apple and fennel and toss to coat.
Garnish with the remaining pecans and serve immediately. or, cover and chill, garnishing with pecans prior to serving.
Source: Farm Fresh to You

Print Friendly