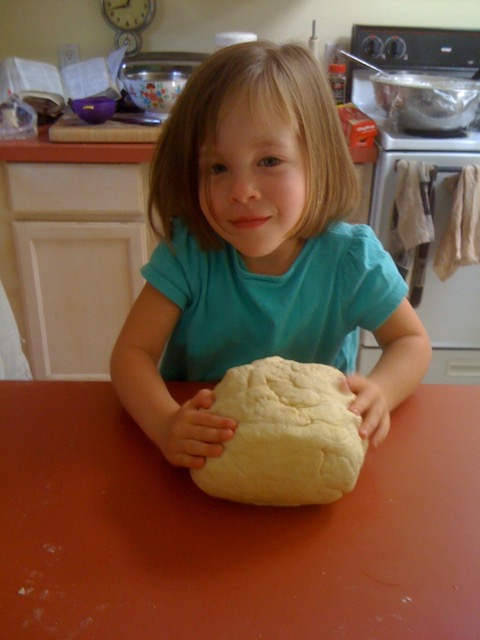 Everyone looks forward to pizza night, and this thick crusted pizza is always a favorite. We make two – one topped with a classic pepperoni and cheese, the other topped with grilled vegetables. Perfect when paired with a family-friendly movie, or alongside a lively game of dominoes.
The yeast mixture
1 pkg. active dry yeast
½ cup tepid water
1/8 tsp. sugar
additions to the yeast mixture
¾ cup cold milk, plus more, if needed
2 Tbsp. Olive oil
The dry ingredients
3 cups all-purpose flour
1 ½ tsp. salt
To make the dough
Whisk together the yeast ingredients and let proof for about 5 minutes. Measure dry ingredients into a bowl. Blend the ¾ cup of milk into the ready yeast mixture. Mix in yeast, then the oil, and drops of milk, if needed, just until the dough masses.
The dough will be very soft. Let it rest for 5 minutes. Turn out on lightly floured work surface. Knead 50 strokes by hand, let it rest for two minutes, and then knead another 20 strokes, to make a smooth, soft dough.
Let the dough rise until double in bulk, about 1 ½ hours – in a covered bowl.
If not ready to bake, punch dough down. The, chill or freeze dough. But it must then be brought to room temperature and start to rise again before you form and bake it.
Form pizza, prepare toppings. Bake at 425 for about 16 minutes.
Save

Print Friendly