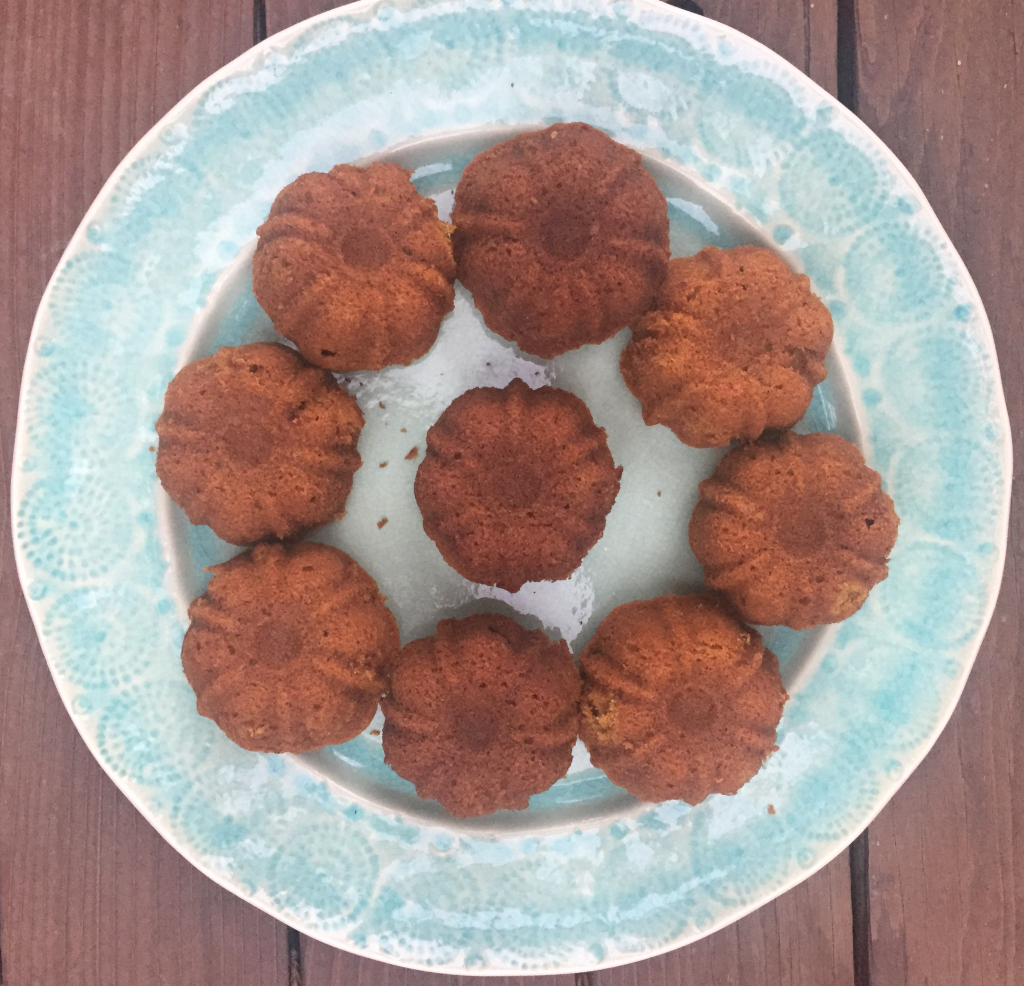 Fresh or canned, loaf or muffins, pumpkin bread is delicious to eat any time of the year. What is great about this recipe is that you can make this with any cooked squash, yams or sweet potatoes.
1-1/2 cups all purpose flour
1-1/2 tsp ground cinnamon
1 tsp baking soda
1 tsp salt
1 tsp ground ginger
1/2 tsp ground nutmeg
1/4 tsp ground cloves
1/4 tsp baking powder
1/3 cup water of milk
1/2 tsp vanilla
6 Tbsp unsalted butter
1-1/3 cups sugar, or 1 cup sugar plus 1/3 cup packed light or brown sugar
2 large eggs
1 cup pumpkin puree
Optional: 1/2 cup chopped walnuts or pecans; or 1/3 cup raisins or chopped dates
Whisk together thoroughly the flour, cinnamon, baking soda, salt, ginger, nutmeg, cloves and baking powder.
In another bowl, combine 1/3 cup of water or milk
1/2 tsp vanilla
I a large bowl beat butter until creamy, gradually add the sugar and beat on high speed until lightened in color and texture, 3-4 minutes.
Beat in eggs 1 at a time, then add pumpkin puree and beat on low speed until blended.
Add the flour mixture in 3 parts, alternating with the milk mixture in 2 parts, beating on low speed until smooth.
Fold in nuts, raisins or dates, if using.
Bake in a greased 8-cup loaf pan, or muffin tins for about 1 hour, until a toothpick inserted in the center comes out clean.

Print Friendly