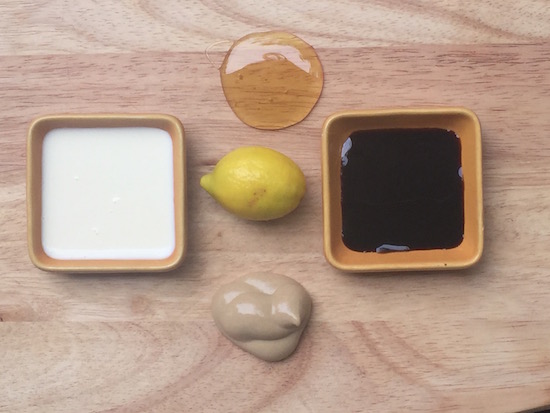 Mix things up tonight with this delicious dressing for your favorite salad.
2 large garlic cloves, minced very fine
zest from one Meyer lemon
1/4 cup Meyer lemon juice (approx. 2 large lemons)
1 Tbsp whole grain Dijon mustard
1 tsp. honey
1/2 tsp balsamic vinegar
2 tsp. heavy cream
Whisk together all ingredients except the heavy cream in a bowl until combined, or pulse in a food processor.
Stir in the heavy cream.
Refrigerate the dressing at least one hour before serving to allow flavors to blend.
Try serving this dressing on a salad of mixed arugula and baby kale with dried cranberries and almond slivers.
Source: Goodie Godmother
Save

Print Friendly