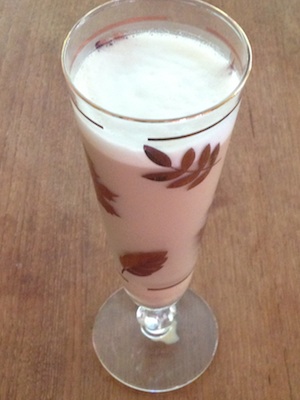 When the sun is hot and you're looking for something refreshing and to give you a little pick-me-up, try this iced coffee drink, served in a tall glass.
1 cup freshly brewed espresso, or 1 small pot coffee made in a French press
2% milk
½ tsp simple syrup, or honey
3 ice cubes
Put the coffee in a porcelain pitcher in the refrigerator until well chilled.
Fill a tumbler halfway with milk. Add the simple syrup and stir well. Add the ice and fill the glass with coffee; stir well.
Source: Coming Home, A Seasonal Guide to Creating Family Traditions, by Rosanna Bowles.

Print Friendly