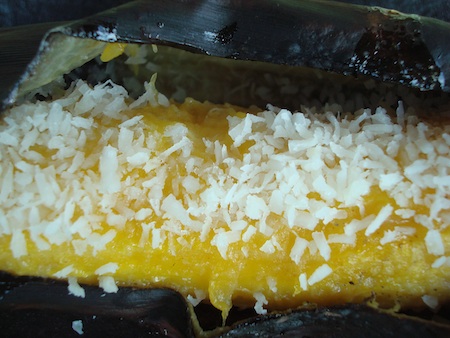 Don't turn the grill off until you've thrown the plantains on the heat. This simple recipe, marrying the sweet flavor of  plantains with coconut, is sure to transport you off to the islands.
5 bananas or plantains, ripe
1/2 cups grated coconuts
1 large pinch of salt
1 tbsp white sugar – optional, but preferable for the modern palate
Grill bananas or plantains in their skin. When the skin begins to split while cooking, slit it open with a sharp knife (this prevents the bananas from steaming). Grill until the skin is charred and the inside is tender.
Mix grated coconut with salt, and if desired, sugar. Sprinkle this into the split and eat while hot, scooping out the banana and coconut together.

Print Friendly