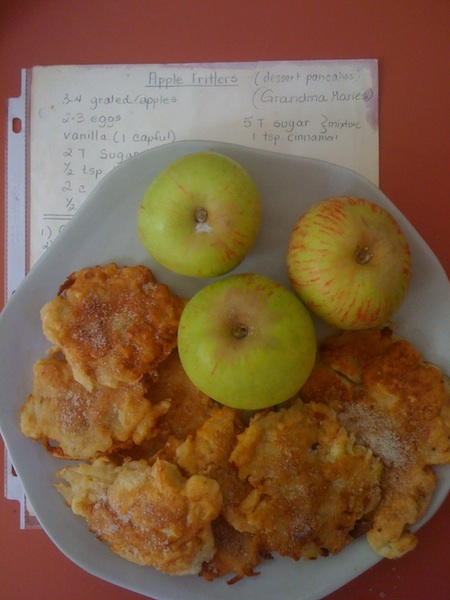 Sprinkled with sugar and cinnamon, these freshly grated apples are transformed into an old-time favorite dessert, snack, or indulgent dinner. Eat them while they're hot!
3-4 grated apples
2-3 eggs
1 tsp vanilla
2 tbsp sugar
1/2 tsp. baking powder
2 cups flour
1/2 cup milk, plus a bit of water
Peel and grate apples, then mix all ingredients in a bowl until combined. Drop by heaping spoonfuls into warm, buttered skillet and fry until browned on each side.
Save
Save

Print Friendly