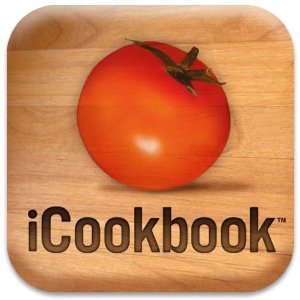 I'm slowly making the transition from using my printed out recipes to those I can find and use directly on my iPad. Helping the transition easier is the  the iCookbook app.
Launched in 2011, it is the first digital cookbook for the iPad®. Beautifully designed to be the premiere cooking application for everyday cooks, iCookbook™ is the first in its class to implement hands-free Voice Command, allowing you to speak simple instructions, for hands-free use of the iPad®. There are thousands of home-style recipes available on the app. I
Developed by Publications International, Ltd., which publishes and sells more than 9 million cookbooks a year, the iCookbook™ app includes more than 2,000 recipes selected by accredited food editors and nutritionists. Each recipe can be made with easy-to-find ingredients, has been kitchen-tested, and includes a beautiful full-color picture of the completed dish.
Finding a recipe is quite easy – I can visually view the photos and then pick the recipe. If I can't find what I'm looking for, I set the search criteria and get looking. Thenk when I find one that I like, I can add my own recipes from my own personal collection.
One of my favorite features is the voice command, which lets me move through the different steps without having to touch it. And, with just a tap, I can add an ingredient to my shopping list.
iCookbook™ is $4.99 for the iPad® and available worldwide exclusively on the iTunes App Store in the Lifestyle section.
It is available for Android, web OS device, and Windows 8.  To learn more about all the features and to purchase, visit the company website  for all the locations it is available.

Print Friendly