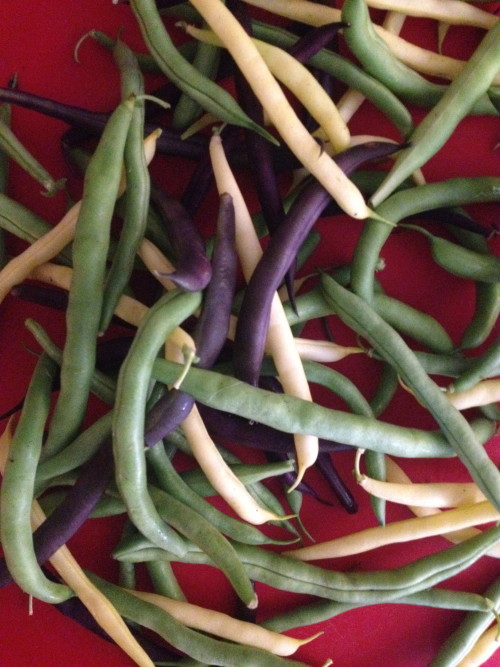 Transform your green beans with just a few ingredients. This simple side dish will soon become a family favorite
1 lb green beans, trimmed
1-1/2 tbsp olive oil
1-1/2 large cloves garlic, thinly sliced
1/4 cup of pine nuts
kosher salt and pepper
Bring a large pot of slated water to a boil. Add the green beans and cook until just tender, 3-5 minutes.
Meanwhile, heat the oil in a large skillet over medium heat. Add the garlic and cook, stirring for 1 minute. Add the pine nuts and cook until golden brown, about 3 minutes.
Drain the beans, and transfer to the skillet. Add 1/2 tsp salt and 1/4 tsp pepper and toss to coat. transfer to a serving bowl.
Tip: To partially prepare in advance, boil beans until tender, plunge into an ice bath to stop the cooking, drain and refrigerate for up to 2 days.
Serves 4
Source: Real Simple

Print Friendly