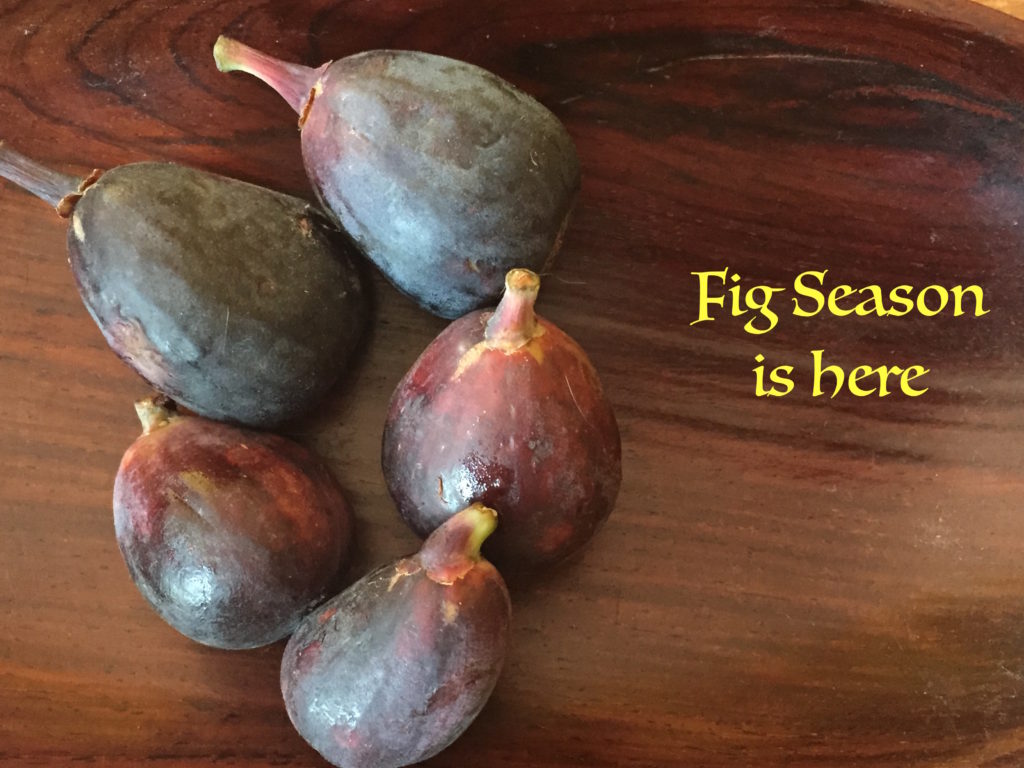 It is fig season here in Northern California, and our fig tree is ready to burst with this deliciously sweet fruit. This year I'm determined to make the most of the tree's offerings, and leave very few on the tree for the birds to peck at.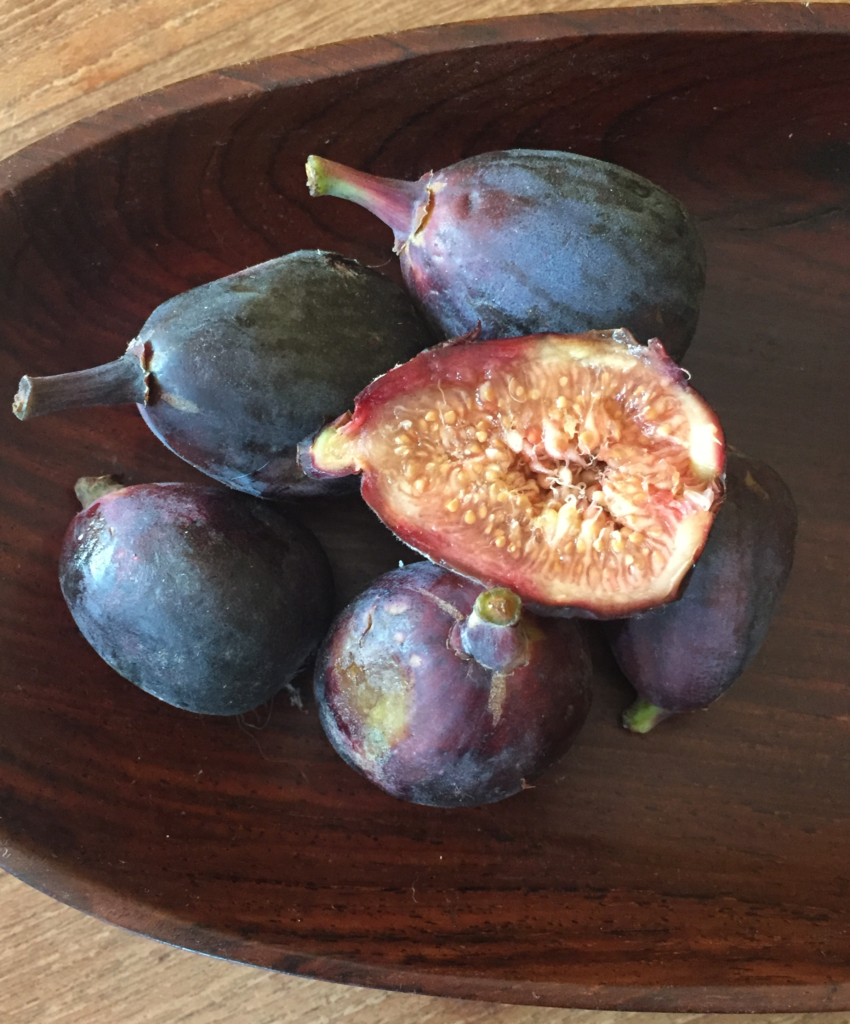 With their smooth skin, soft flesh and honey, earthy flavor, figs are packed with antioxidants. There are many varieties, but the two most popular are the Mission (dark purple), and the Brown Turkey. If you are purchasing, seek out those with smooth, unblemished skin.
The season is fleeting and their shelf life short, so don't let them sit around. Once they're home, if you don't eat them immediately, place them on a paper-towel lined plate in a single layer, then cover with another paper towel and place into fridge. Best to eat within 2 days.
Figs: Jams, Cookies and More
Beyond jams and cookies fillings, fresh figs are a perfect way to add sweetness and texture to so many foods including salad, yogurt and cured meats.
Roast figs by slicing in half, fill with feta, goat or cheddar cheese, then place in the oven at 375 degrees F for 5 minutes and top with slivered almonds.
(You can also place them on a baking sheet, drizzle with olive oil, honey, sea salt and red chili flakes. Bake for 5 minutes at 375 degrees F, and serve with crostini and a salad.)
Dehydrate figs and use as a snack, or add to breakfast granola or oatmeal.
Grilled figs are delicious with pork, chicken, and lamb.
As a Topping for vanilla ice cream, make Honey Fried Figs
Delicious as an Accompaniment alongside salted and cured meats, such a proscuitto.
Stuff figs with almonds, soft cheese, or yogurt.
Serve alongside aged cheeses, such as blue cheese.
For more recipe inspiration, visit California Figs

Print Friendly