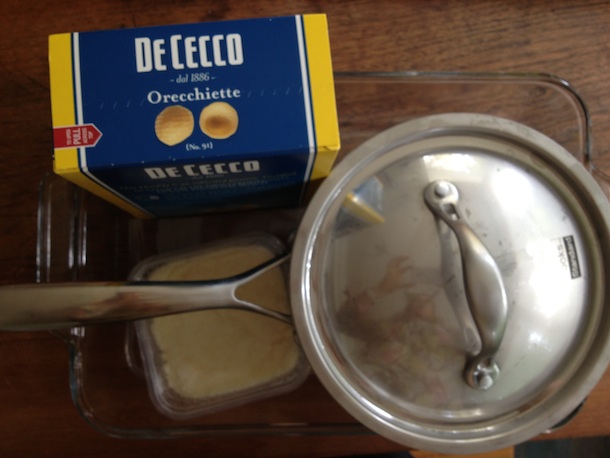 Years ago when I was editor of a food industry trade magazine, the big buzz in the retail food world was the emerging concept of Home Meal Replacement (HMR). It was a trend taking hold with the specialty food stores looking to provide something a cut above what the traditional supermarket offerings of friend chicken, coleslaw and potato salad.
At the time in the mid 1990s, stores like eatZi's market and bakery took hold and began to redefine what food stores had in their delis, meeting the needs of the consumer who now wanted to find high-quality foods, conveniently in the grocery. HMR became the buzzword of the industry, and industry folk continued to offer up variations of quotes such as: "The need for Home Meal Replacement and meal solutions is one of the hottest trends in the food industry."
Conventional supermarkets quickly followed suit, and began to upgrade their menu items. Now, many are operating full service restaurants in their stores, offering a full range of meals prepared daily, including salads, entrees, grab-and-go options.
Today, the concept of HMR has morphed into RMS, Retail Meal Solutions, which expands on the concept of HMR's collection of foods that mimicked what one might prepare at home, to RMS, which now mimics what restaurants might prepare
A May 2011 article appearing in Progressive Grocer, an industry trade magazine, sums it up precisely, "Menu planning for supermarket foodservice has definitely evolved in the last few years, and is different from the approaches taken in earlier incarnations of what used to be referred to as 'home meal replacement' in the late 1990s and early 2000s," says Jenny Anderson, director of Retailer Meal Solutions Monitor, a tracking and insights program at Chicago-based Technomic. "At that time, the emphasis was on convenient options to replace home meals – in other words, cooking. So the offerings were more home-style in nature, and the scope was somewhat limited to traditional comfort foods in most cases."
Walk into any Whole Foods, Wegman's, Andronico's, and similar stores across the country, and you could say that what their doing is better than what restaurants can.
For me, it remains the flavors of home that I enjoy, especially in times like these. My favorite home meal replacement arrived at our doorstep earlier this week, courtesy of a friend.
Greg had just had surgery on his knee, and in addition to the regular craziness of day-to-day life, I now had to juggle the kids, homework, afterschool activities, and play nurse to my husband at the same time. So when the call came in and I heard a voice saying, "Can I bring over dinner?" I felt a wave of relief pass over me.
Some days you just can't do it all.  A delicious homemade past sauce, chock filled with tomatoes, mushrooms and sausage arrived at dinnertime. It was a homemade meal made with us in mind . . . worthy of the restaurant-quality RMS.
Now, if only someone had knocked on my door offering to clear the table and do the dishes.
Let us know: What are your favorite recipes to deliver to friends?
Here is a delicious comfort food mac and cheese recipes, update with the taste of manchego cheese and leeks.
Leek Mac and Cheese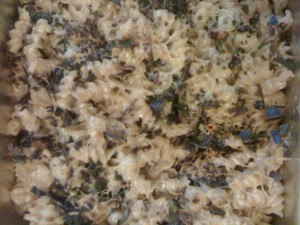 4 tablespoons unsalted butter
1 bunch leek greens (from 1 1/2 pounds of leeks), thinly sliced
Salt and freshly ground pepper
3 tablespoons all-purpose flour
3 cups half-and-half or whole milk
10 ounces Manchego cheese, shredded (2 1/2 cups)
1 pound elbow macaroni
Preheat the oven to 350°. Melt 2 tablespoons of the butter in a large skillet. Add the leeks and cook over high heat, stirring just until slightly wilted, 5 minutes; season with salt and pepper. Cook over low heat until very tender, about 20 minutes.
Meanwhile, in a large saucepan, melt the remaining 2 tablespoons of butter. Add the flour and cook over moderately high heat, whisking, for 2 minutes. Add the half-and-half and bring to a boil, whisking until thickened, about 5 minutes. Remove from the heat. Add 2 cups of the cheese, season with salt and pepper and whisk the cheese sauce until melted.
In a large saucepan of salted boiling water, cook the macaroni until nearly al dente. Drain well. Add the macaroni and the cheese sauce to the leek greens and stir until combined.
Transfer the macaroni to an 8-by-11-inch baking dish and sprinkle with the remaining 1/2 cup of cheese. Bake for about 40 minutes, until bubbling. Turn the broiler on and broil the mac and cheese until golden brown on top, about 3 minutes. Let stand for 15 minutes before serving.
Source: Food & Wine

Print Friendly