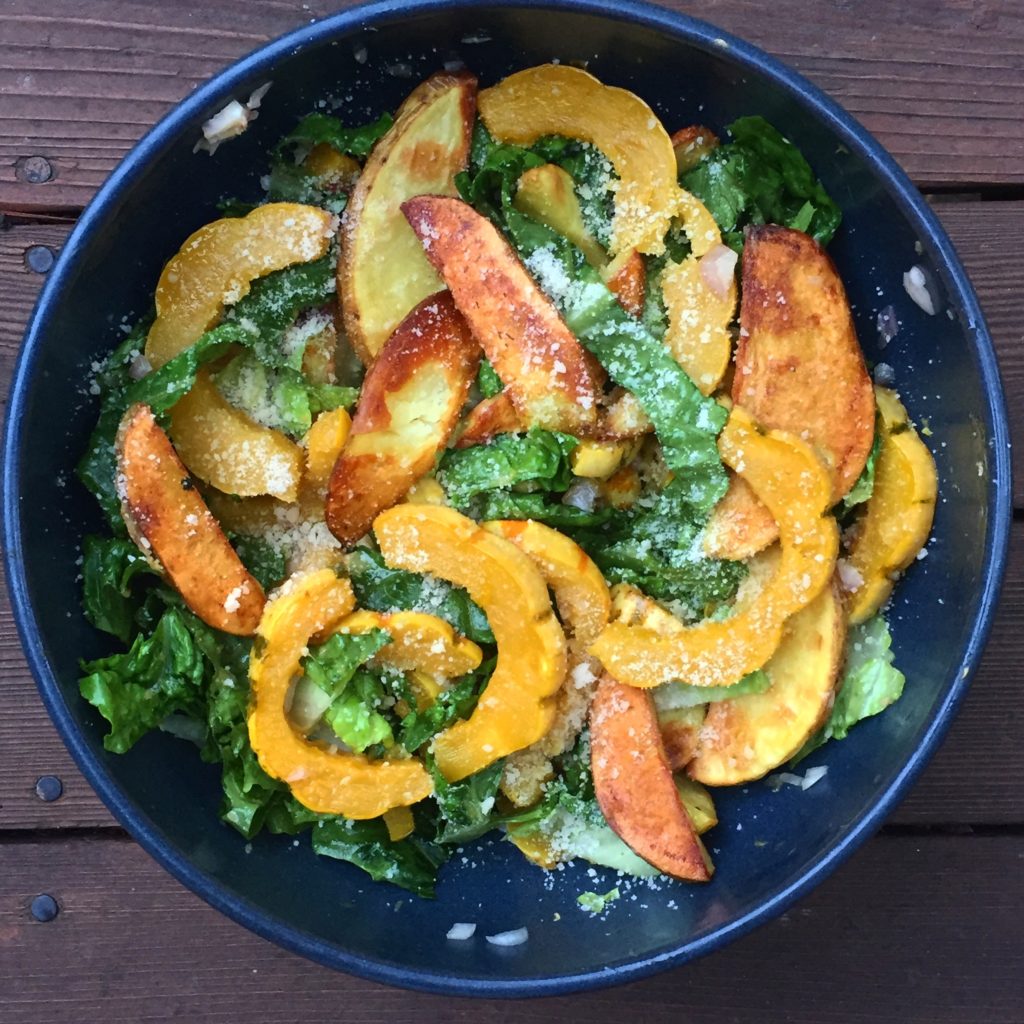 Looking for a new recipe to use up those delicious delicata squash? This salad is surprisingly easy to make, and is ideal as a starter, but can also be served as a light main meal. If you're looking to transform it into a hearty main dish, go ahead and add a chicken breast and serve it alongside crusty bread.
1-1/2 lbs fingerling potatoes
1/2 cup, plus 3 Tbsp olive oil
salt and freshly ground pepper
2 medium delicata squash
2 Tbsp minced shallots
2 Tbsp lemon juice
2 Tbsp champagne vinegar
1 tsp Dijon mustard
1 tsp honey
8 ounces lettuce, baby arugula if you prefer tender greens
1 cup Parmigiano-Reggiano cheese – shaved or grated
additions: 1 cup pomegranate seeds
Heat oven to 425 degrees F.
Cut potatoes lengthwise, Place on a rimmed baking sheet and drizzle with 1 Tbsp olive oil and 1/4 tsp salt. Mix to coat evenly, then arrange in a single layer. Roast until just tender and brown — approximately 20-25 minutes.
Trim squash, halve lengthwise, and scoop out seeds. Slice into thin 'half-moons' (about 1/8-inch thick), and transfer to bowl. Drizzle with 2 Tbsp olive oil and 1/4 tsp salt. Coat evenly.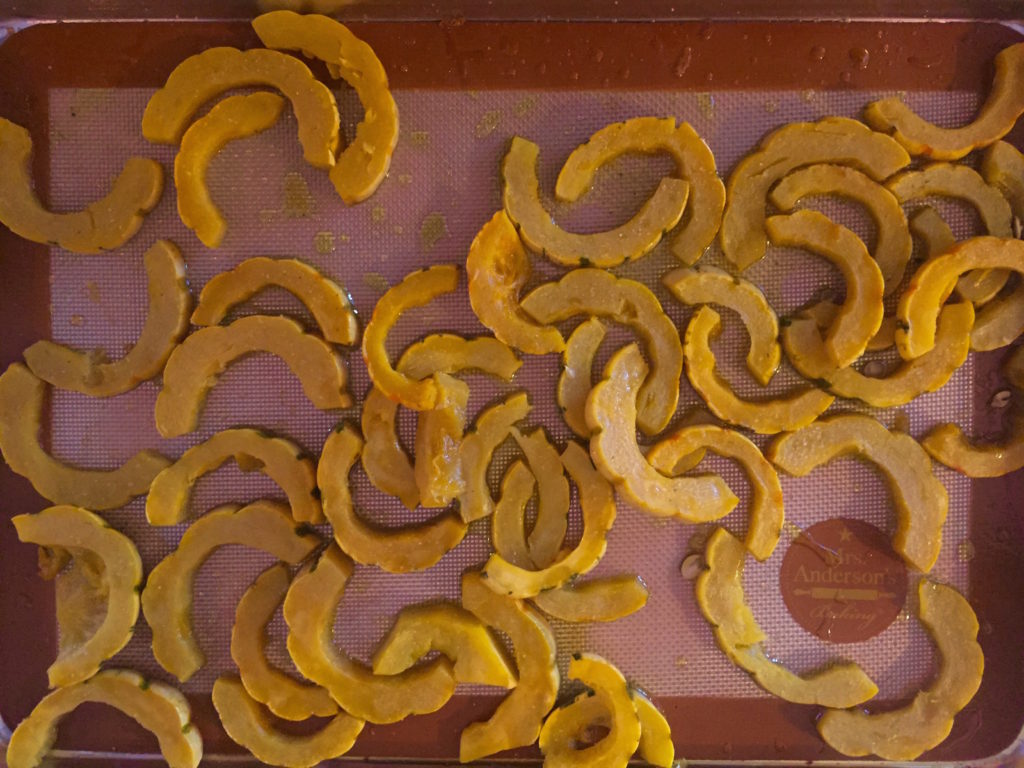 Line baking sheet with parchment or silicone mat, and roast until tender and starting to brown (about 20-25 minutes). When done, set aside to cool.
In a small bowl, combine the shallot, lemon juice, champagne vinegar, mustard, honey and 1/8 tsp salt. Whisk to blend, and then add remaining 1/2 cup olive oil and whisk again.
Just prior to serving, place potatoes and squash in serving bowl and drizzle with vinaigrette. Add lettuce (and pomegranate, if using), and half of cheese. Serve, sprinkling remainder of cheese and pomegranate seeds on top. Add black pepper as desired.
Serves 8 as a side dish; 4-6 as entree salad.
Source: Inspired by Bi-Rite Market's Eat Good Food, Ten Speed Press.

Print Friendly