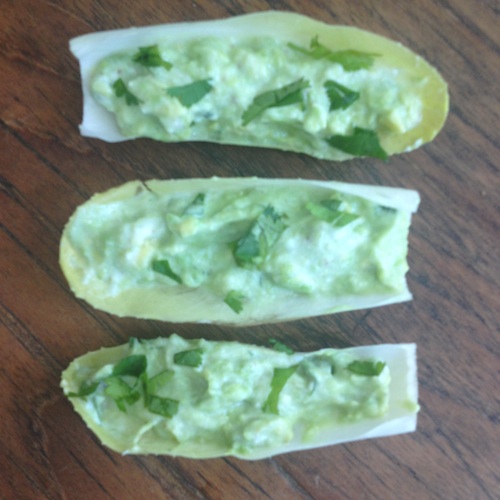 A quick recipe to create delicious avocado cups that are perfect for snacks, appetizers, or a light lunch.
2 medium sized avocados
1 tbsp lime juice
2 tbsp plain Greek yogurt (or reduced fat sour cream)
1/2 tsp ground cumin
2 tbsp chopped fresh cilantro
24 endive leaves
Peel, pit and mach 1 avocado, set aside.
Combine lime juice, 1 tbsp reduced fat sour-cream or plain yogurt, ground cumin, and chopped fresh cilantro in a small bowl; stir in avocado.
Spoon avocado mixture evenly into 24 endive leaves.

Print Friendly