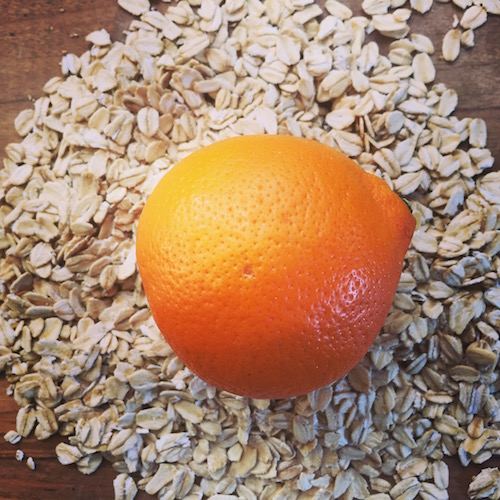 We enjoy breakfast together most every morning, but on some mornings I have to beg the kids to get out of bed to join us. This recipe ensures they'll jump out of bed and get their bellies filled before school.
Cooking spray or butter for greasing the pan
3 cups rolled oats
2 tsp baking powder
1 tsp cinnamon
1/2 tsp salt
2 eggs
1-1/2 cups milk
1/2 cup almond butter (or other nut butter)
1/2 cup honey
1-1/2 cups peeled, chipped fresh citrus, seeds removed
1-2 oranges for topping, peeled, seeds removed and sliced.
Preheat the oven to 350 degrees F. Grease a 3-quart baking dish and set aside.
In a medium bowl, add the rolled oats, baking powder, cinnamon and salt. In a separate bowl, beat the eggs slight. Then whisk in the milk, almond butter and honey. Pour the we ingredients into the dry ingredients and mix until fully incorporated.
gently stir in the chopped citrus. Pour the batter into the prepared dish. Top with orange slices, and sprinkle everything with a bit of coarse sugar.
bake for 35-45 minutes, or until batter is set and the top is slightly browned. Serve warm with cream, yogurt or your favorite oatmeal topping.
Serves 6
Source: www.farmfreshtoyou.com

Print Friendly