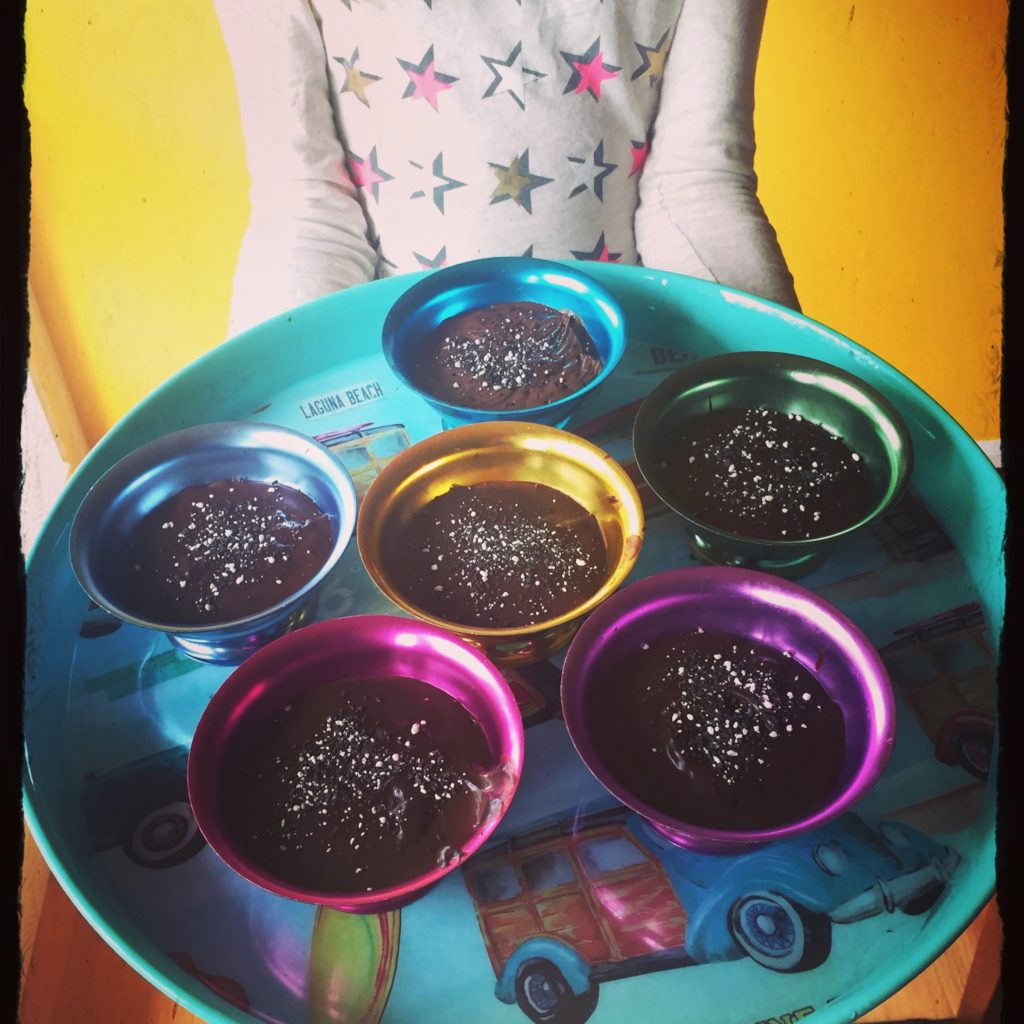 Forget the box, this chocolate pudding recipe is creamy, delicious and quick to make. The recipe says the pudding needs to set for several hours, but I find that it is usually ready in less than an hour. Enjoy!
1/2 cup sugar
1/3 cup, plus 1 Tbsp unsweetened cocoa1/8 tsp salt
1/3 cup warm water
1 ounce bittersweet chocolate, finely chopped (optional)
2 cups half-and half (split in 1-3/4 cups and 1/4 cup portions)
3 Tbsp cornstarch
1-1/2 tsp vanilla
whipped cream for topping
Mix together the sugar, cocoa and salt in a heavy saucepan. Gradually stir in water until a paste is made.
Over medium heat, bring to a boil, stirring constantly. Once boiling, remove from heat.
If desired, stir in semisweet chocolate until melted.
Stir in 1-3/4 cups half and half.
In a small bowl, measure 3 Tbsp cornstarch and gradually add 1/4 cups of half-and-half to create a paste.
Thoroughly stir the cornstarch paste into the chocolate mixture and cook, stirring constantly, over medium heat until the mixture begins to thicken.
Reduce the heat to low, and stir it briskly as you bring the mixture to a simmer. Cook for 1 more minute.
Remove from heat and stir in vanilla.
Pour pudding into large or individual bowls a refrigerate for at least 2 hours. Top with whipped cream if desired.
Save

Print Friendly