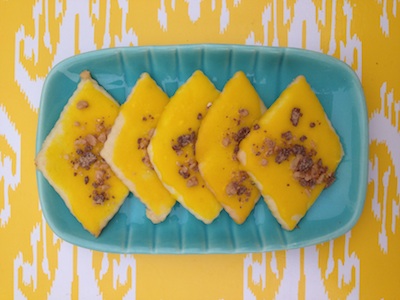 This versatile recipe is the perfect base for so many cookies from cutouts to balls and even spritz. With a bit of substitutions, you can also create chocolate, spice and even citrus varieties.
3 cups all-purpose flour
3/4 tsp baking powder (omit if making thumbprints, ball cookies, or spritze cookies)
1/2 tsp salt
2 sticks unsalted butter
1 cups sugar
1 large egg
2 tsp pure vanilla extract
Whisk together flour, baking powder, and salt in a large bowl. Beat butter and granulated sugar with a mixer on medium-high speed until pale and fluffy. Beat in egg and vanilla. Reduce speed to low. Add flour mixture, and beat until combined.
Variations:
Spice cookies: add 1 1/2 tsp ground cinnamon, 1/4 tsp ground allspice, and 1/4 tsp freshly ground  peepr when you add the flour mixture.
Chocolate: Replace 1/3 cup flour with 1/3 cup unsweetened Dutch-process cocoa powder.
Citrus: Replace vanilla extract with 1 tsp finely grated citrus zest and 1 tbsp fresh citrus juice.

Print Friendly