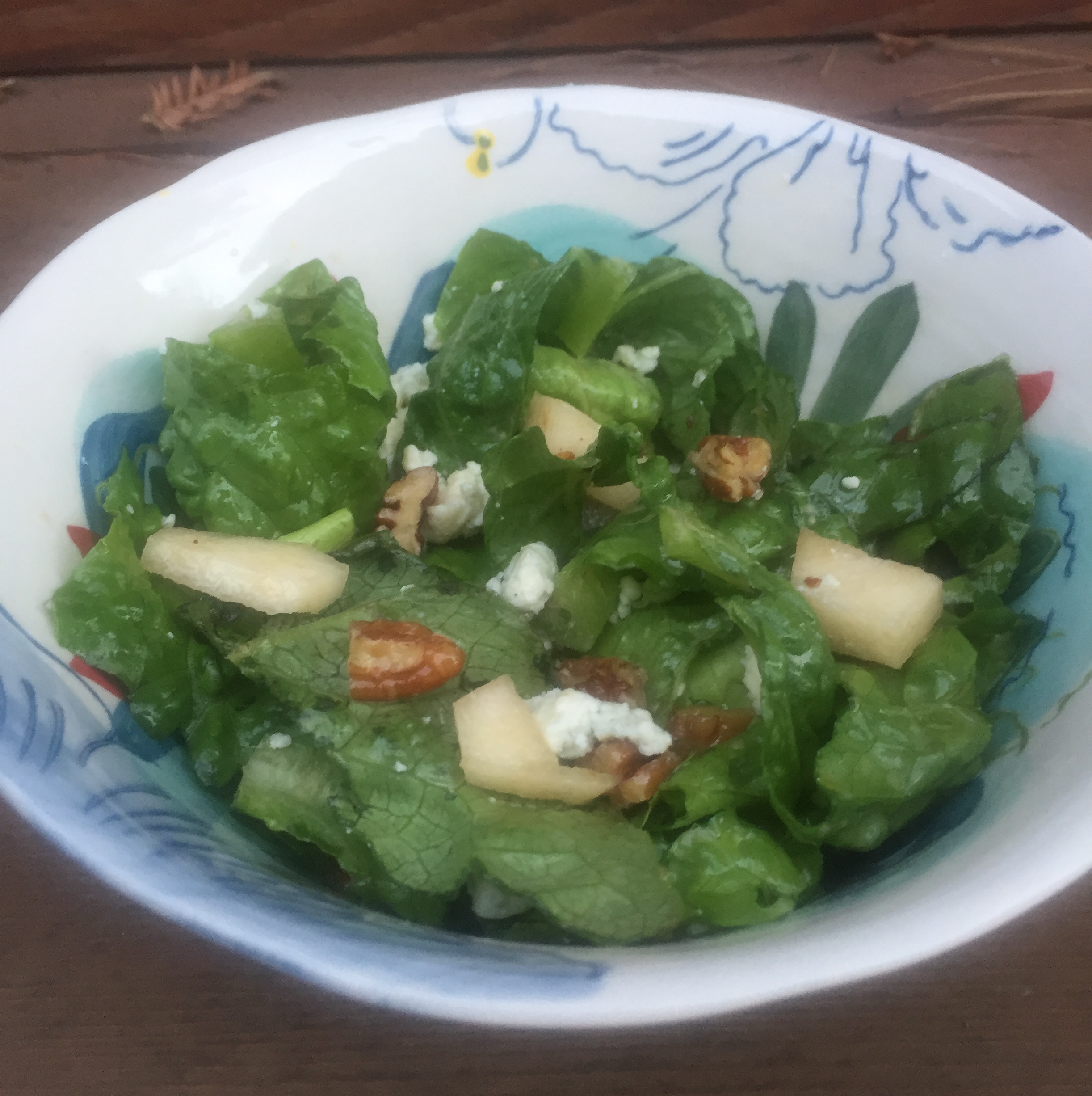 We love enjoying Asian pears in this salad, but go ahead and use whichever variety of pears you have on hand. (Apples are also pretty tasty in this salad). Use this recipe as a base for changing ingredients for your liking — we typically use whichever greens we have on hand.
1 Asian pear, peeled and medium dice
1/2 head of radicchio, sliced thin
2 cups of greens, beet greens, spinach, arugula, etc.
1/4 cup crumbled blue cheese, plus more according to your liking
1/4 to 1/2 cup toasted pecans
2 Tbsp olive oil
3/4 tsp Dijon mustard
1 Tbsp apple cider vinegar
1/4 tsp sugar, or honey
salt and pepper to taste
2 shallots, sliced thinly
In a large bowl, combine pear, radicchio, greens, cheese and pecans.
In a separate, small bowl, whisk together the olive oil, mustard, vinegar, sugar (or honey), salt and pepper. Add shallots.
Dress the greens just prior to serving. Adjust salt and pepper; add more blue cheese if desired.

Print Friendly