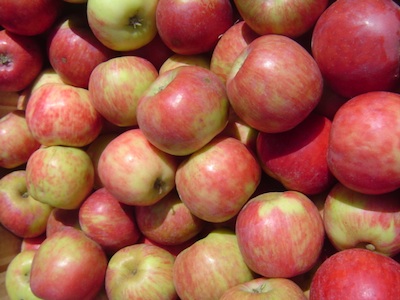 Quick, delicious and filling, these energy bars will keep you fueled until mealtime.
1/2 cup dates
1 cup quick oats, old fashioned rolled oats are also fine
1 apple, cored
1/2 cup pecans
1 Tbsp flax meal
1 Tbsp pure maple syrup
1 tsp cinnamon
Preheat the oven to 350 degrees F. Line a 9 X 9-inch baking dish with parchment paper, leaving an overhang, and set aside.
Place the dates in a small bowl, pour hot water over top, and let them soak for 10 minutes while you get out your other ingredients.
Drain the dates and add them to the bowl of a food processor.
Add the rest of the ingredients and process until everything is finely chopped and mixed well.
Press the mixture into the prepared baking dish and bake for 20-25 minutes until it is set.
Allow them to cool, then lift the bars out of the dish with the parchment overhang. Slice into bars.
Makes 16
Source: www.bakeatrepeat.ca
Save
Save

Print Friendly