The weather outside is frightful, inside it's so delightful — especially if you have one of these winter warmers on hand. We've gathered a few delicious beverages for you to warm up your insides as you enjoy the season.
Drinking Chocolate by Chuao Chocolatier
Cuddle up around the fireplace with a warm mug of Chuao's luxurious drinking chocolate. Chuao's signature drinking chocolates include Spicy Maya Drinking Chocolate, a cinnamon-infused dark drinking chocolate with the subtle kick of cayenne pepper and pasilla chili. Deluxious Dark Drinking Chocolate is a dark and rich blend that takes chocolate lovers down memory lane to cherished holidays spent with the family.  $15.95
Limited-Edition Holiday Hot Chocolate by Lake Champlain Chocolates
Give the gift of comfort this holiday season with Lake Champlain Chocolates' new, limited-edition hot chocolates in Traditional and Peppermint flavors. The Vermont chocolatier, known for taking a craftsman's approach to making chocolate, makes its Fair Trade USA Certified™ hot chocolate from a handful of ingredients: pure cocoa powder, real sugar and a touch of vanilla. $10.99/16 ounces
Chipotle Drinking Chocolate by Theo
Theo's Chipotle Spice drinking chocolate is a sensual mélange of ground chocolate, spices and chilies unites the worlds of sweet and savory. This award-winning, organic, fair trade drinking chocolate will take you on a full-bodied, spicy and warming molten chocolate journey. Grab your favorite mug and stay warm during the winter months with this delicious drinking chocolate. Each box makes nine servings, and is gluten-free, soy-free, kosher and vegan. Also available is Rich Dark Drinking Chocolate. $12.50
Baru Drinking Powders by Belgium's Chocolate Source
Baru Drinking Powders are a deep, aromatic house-blend cocoa powder complemented with an array of tiny dark Belgian Chocolate figurines, puffy  marshmallow or chai spices. Handmade in small batches, varieties include Swirly Chocolate Powder with chocolate figurines, Chocolate Chai Latte with chocolate figurines, or Fluffy Marshmallow chocolate powder with marshmallows. $10.95
Kahlúa Coffee by White Coffee Corp.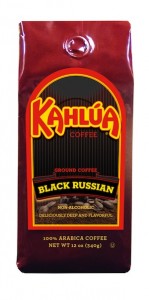 The exotic taste of Kahlúa can now be explored in these richly satisfying 100 percent Arabica ground coffees from White Coffee Corp. Each bean is handpicked from high in the Veracruz mountains to ensure the same smooth, distinctive flavor experience you've always loved in Kahlúa liqueur – only without the alcohol! Available in Kahlúa Original, French Vanilla, Hazelnut, Mocha, Peppermint Mocha, Black Russian, and Espresso Martini. $8.99/12-ounce bag
Bedtime Blend by Counting Sheep Coffee
Coffee to enjoy before you go to sleep. Yes, you heard it right. Counting Sheep Coffee is designed for you to enjoy at night. The naturally decaffeinated coffee is blended with organic valerian root to create a rich cup of coffee you can enjoy with your dessert, or before bed by the fire on those cold winter nights. The perfect way to start your day is now the perfect way to end it, too. $12.99

Print Friendly