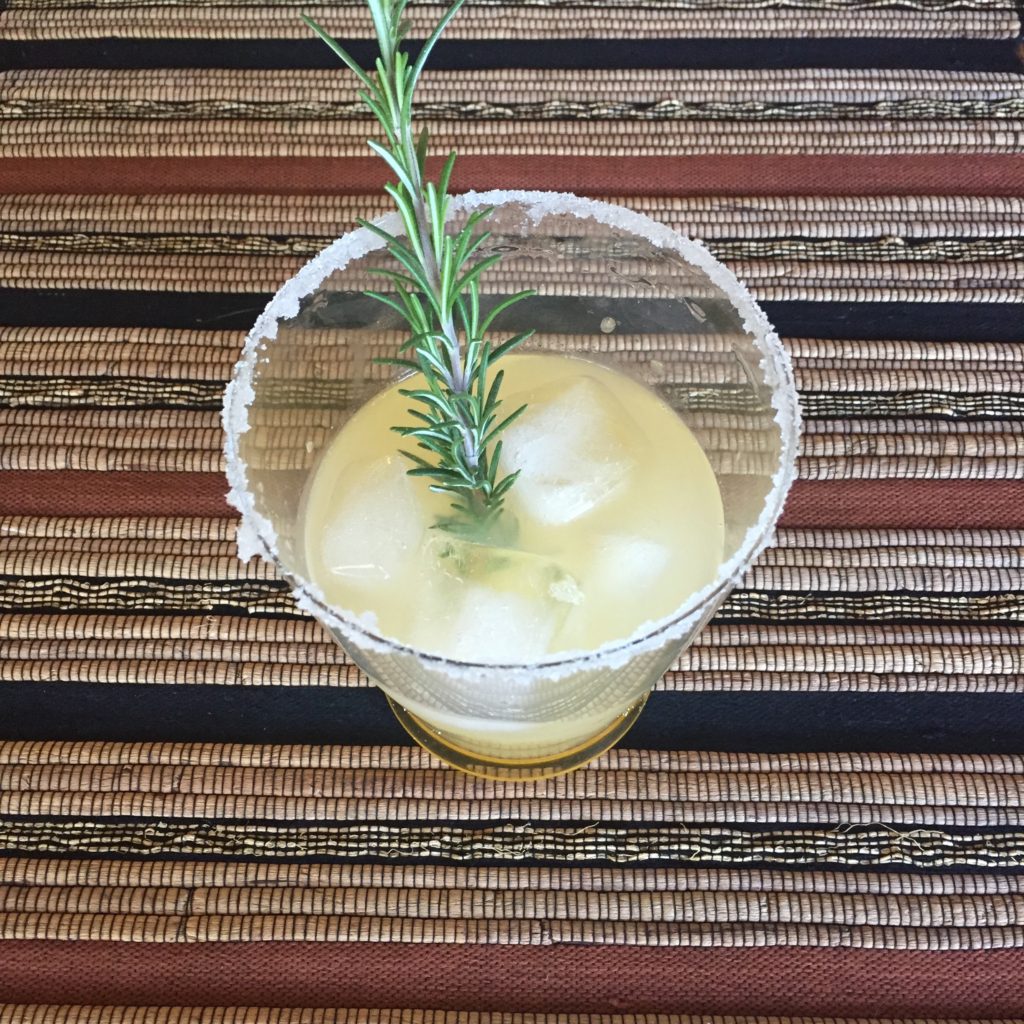 Perfect for bringing a bit of sun to a winter day, but just as enjoyable during the summer months!
juice of 4 clementines or 2 large oranges (about 1/2 cup)
juice of 1 small lemon (1 ounce)
1 ounce triple sec
3 ounces vodka
sprig of rosemary
lemon zest
sugar
Moisten the rim of you glass with some fruit juice. (The juice helps the sugar adhere to the rim better than water does). Combine zest and sugar in a shallow bowl or plate. Turn the glass over onto plate and coat with sugar.
Fill your glass with ice, then add juices, triple sec, and vodka. Stir. Garnish with rosemary sprig.
Serves 2
Source: www.two-tarts.com

Print Friendly