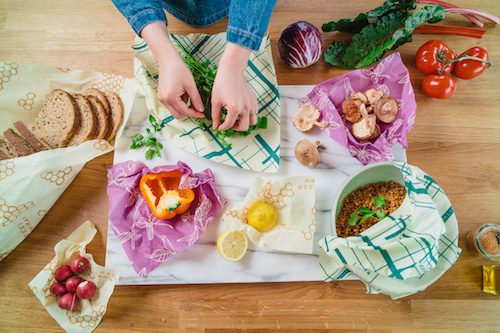 I'm always grabbing some plastic wrap, or in search of a container post dinner, for lunches, and after we bake our homemade bread. What bothers me more than the search for something to cover and store my food, is the amount of plastic we use to do it!
That's why when I ran across Bee's Wrap at the International Home & Housewares Show earlier in March, I knew immediately, that this could be the product that would help eliminate plastic in our kitchen — providing us with a more sustainable way to store our food, transport sandwiches to school, and wrap our homemade bread to ensure it stays fresh throughout the week.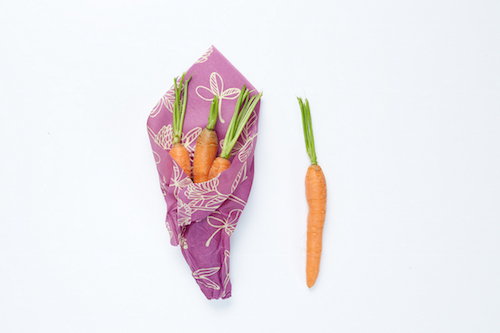 Founder Sarah Kaeck revived the lost tradition of coating organic cotton muslin with beeswax, and created this washable, reusable, compostable alternative to plastic wrap. Made of organic cotton, sustainably sourced beeswax from the United States, organic jojoba oil, and tree resin, the combination of these ingredients creates a malleable reusable food wrap that is perfect for wrapping a variety of foods.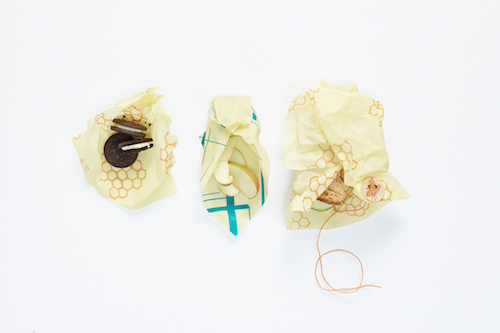 Use it to cover a bowl, wrap cheese, fruit or bread, the warmth of your hands forms the wrap around the food, bowl or dish, and when the wrap cools, it keeps its shape.
And, the natural antibacterial properties of beeswax and jojoba oil help keep food fresh, without imparting any 'honey' flavor to the food. Bee's Wrap is reusable time and again, and can last for roughly one year. Simply wash with cool water and soap, hang to dry, and use again!
And, because it it compostable, I know that if my kids happen to loose it, it won't be yet another plastic container in the landfill.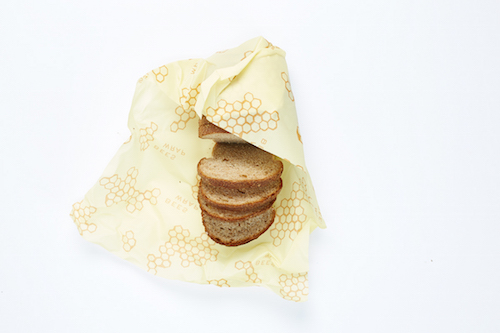 To find a retailer near you, visit here or visit the company website for online orders – www.beeswrap.com
New for 2017 is the Variety Pack — which includes a wrap for every job in the kitchen — storing a lemon to bundling up a loaf a bread, or covering a bowl.
The pack include:
2 small honeycomb print
2 medium clover print
2 large geometric print
1 bread honeycomb print
Save
Save

Print Friendly