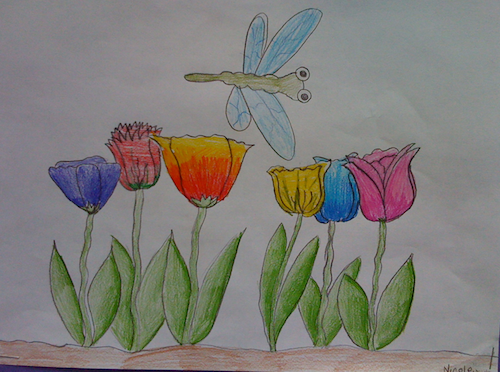 Spring is a big season here at Family Eats. And, this year even more that in the past. Our yearly spring celebrations include Easter, birthdays and Mother's Day celebrations, but this year, we're adding in a First Communion celebration, and a trip to Florida.
As we enjoy the changing weather, springtime has rejuvenated me with the idea of planting a garden. It has been a couple of years since we have done so when we had a home with a large backyard, but I am hoping that I can be on top of planting some veggies this year, even if we lack a lot of space in our yard. I'm dreaming of tomatoes, cucumbers, beans and potatoes. Throw in a few berries and squash and I'll be happy.
Until the garden begins to bud, we'll be out and about enjoying the spring weather, watching Little League games and enjoying the transition from winter meals to spring recipes.
There are many reasons to celebrate this spring, so we thought we'd offer up some ideas for a Spring Brunch – be it Easter, Mother's Day, or a sunny day, the day is sure to be more enjoyable when you've great tasting food on hand. Here are a few brunch ideas that won't take all morning to fix.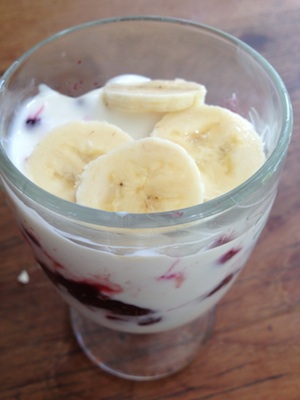 Create a Parfait Bar
Yogurt, fruit and whole grains are just about the tastiest responsible food you can serve at a brunch buffet.  Let's make some extra special yogurt for this one – start with a good quality plain yogurt and an interesting canned fruit, such as lychee or rambutan.  Chop the fruit and blend it along with some of the syrup from the can to flavor your yogurt.
Offer the yogurt in a bowl surrounded with fresh cut fruit and bowls of granola and toasted nuts.  Display with stemmed glasses, building one fruit parfait and place it in the back to give everyone the idea.
Then Add a Bit of Flair
Ok, so this one is a little flash – Biscuits and Honeycomb – but with the availability of fresh honeycomb, it's a nice touch for a special occasion. Buy or make your own fresh biscuits and serve them with a chunk of honeycomb.  The honeycomb is place on one half of a plate with deep sides – then elevate the comb side and cut away some of the wax – the comb will constantly drain into a pool of honey on the other side of the plate – surround with biscuits and butter pats.
Include Brunch Staples: Salads and Sandwiches
There are hundreds of variations of brunch – which is typically eaten between 11 a.m. and 1 p.m. It can be fancy or simple and include a mix of breakfast and lunch options. Whatever you decide to serve, be sure to offer up some great tasting coffee. Try a tasty Fattoush –  this variation on a salad that offers a bright taste of citrus paired with fresh tomatoes mint and crispy pita bread. Then, offer a simply to make tasty Tuscan Tuna Salad on Focaccia. This classic sandwich is served on focaccia, to immediately transform you to Italy.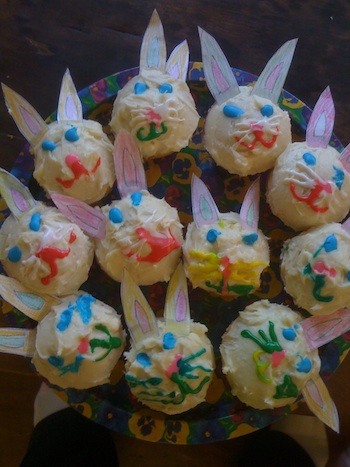 And Don't Forget to Wash it All Down with Delicious Drinks
Looking for something a bit out of the ordinary, but not too off the charts, after all, you may not have the luxury of time to sleep it off. Try a delicious White Tea Sangria, found on the Imbibe Magazine website. For the kids create your own sparkling sodas using the Soda Stream, and always, always brew up some delicious coffee.
White Tea Sangria
4 heaping Tbsp. loose white tea (try White Peony or Silver Needle)
4 cups boiling water
1 bottle white wine, chilled
2 cups white grape juice, chilled
1 orange, washed and sliced
1 lime, washed and sliced
1 lemon, washed and sliced
2 kiwis, washed and sliced
1 peach, washed and sliced
1 apple, washed and sliced
6–12 berries, washed
6–12 grapes, washed
Ice
Tools: teapot, jar or other heat-safe container, strainer, pitcher. Glass: collins, or wine goblets
In a teapot or jar, cover tea leaves with boiling water and steep for 4 minutes. Strain out leaves and let tea cool to room temperature, then chill in the refrigerator for several hours or overnight. Combine all ingredients in a large pitcher. Pour into ice-filled glasses. Makes 8 to 10 servings.
Note: Substitute any of the fruits with whatever fresh, seasonal fruits you have on hand. Also, you can use oolong tea instead of white tea, if desired. Choose a lightly oxidized/fermented oolong to complement the sangria's fruity, floral flavors.
Source: Imbibe Magazine: Anthony Arnold, Remedy Teas, Seattle

Print Friendly