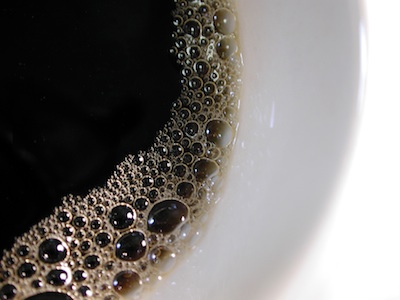 Coffee by the cup, when you want it, and how you like it has been resonating with coffee drinking consumers for the past several years. The single serve coffee maker category now represents one of the largest category sector on coffee makers, and has continued to see double-digit annual growth through 2012. As manufacturers continue to provide new, improved, and expanding options for the consumer, Family Eats decided to give our readers a quick take on the category, along with some statistics, trend indicators, marketing insights, and a few machines.
The Single Serve Coffee Maker Market
* In 2012, a total 10% of U.S. households owned a single-serve brewing system, up from 3% in 2007.
* 36% of those with a single-serve system acquired it in the past six months, up from 29% in 2007.
* 49% of purchasers of single-serve systems replaced their old brewer, while 34% continue to use both their new single-serve system and their old brewer.
– The Single Serve Format 2012: Evolving Perceptions and Continued Growth – National Coffee Association
Variables that Influence Purchasing Decisions
* Design/aesthetics
* Brand
* Price
* Features
* Consumers are motivated by the convenience and the variety of choices available to them within the single serve format.
– Hamilton Beach
Top Important Single Serve Features
* Ability to brew a variety of coffees
* Temperature – Consumers want a steaming HOT cup of coffee
* Cup Size selector – The option to brew a small, medium or large cup
* Large capacity water reservoir – Consumers do not want to keep filling the water reservoir for every brew.
-Hamilton Beach
What to Look For
* Capacity is a significant concern in the Single Serve category.  While consumers are only making one cup at a time, it's important to them to have a decently sized reservoir so that they don't have to continually refill it.
* Versatility is also key. Consumers want to be able to make coffee, tea, hot chocolate and more with one machine. The inclusion of a universal K-Cup is important as well, so that usage is not limited to pre-made K-Cups only.
* Speed is very important in this category as well.  Consumers want to spend only a minute or two from start to finish when brewing a single cup, which is a major part of why they opt for a Single Serve machine in the first place.
 – Cuisinart
Following are a handful of single serve coffee makers to get you thinking about brewing at home.
The Cuisinart® Compact Single Serve prepares fresh gourmet coffee, tea, hot cocoa and more in under two minutes. The innovative one-touch technology and a hot water feature makes it easier than ever to enjoy a wide array of hot beverages. With over two hundred varieties of Keurig K-Cup® pre-measured, premium brand coffees and teas available, options are endless! The Hot Water Button lets consumers enjoy instant coffee, soup, tea and hot cocoa.
A perfect tasting cup at just the touch
of a button, TASSIMO freshly brews a wide variety of hot beverages, including coffee, cappuccino, latte, crema, tea, espresso and hot chocolate. The T55 is the newest TASSIMO model, released in the summer of 2012 with a sleeker design, measuring just 12 inches in depth and just over eight inches in width, and a modern rectangular design. Bosch's exclusive and energy efficient flow-through water heater ensures that there is virtually no pre-heat time and less waiting time between drinks, since it only heats the water needed per beverage.$169.99.
The new Café Retro from Espressione is a marriage of a modern design with easy to use features. The ABS body has injected sleek toggle switches with indicator lights, temperature gauge, knob control, and commercial quality steaming and frothing with maxi cappuccino device. The easy-to-clean design includes a removable water tank. Adaptable for use with ground coffee or serving espresso pods (ESE). Available in rich Piano Black finish or a Sporty Italian Red. $400
The Bunn My Café Single Cup multi-
use brewer brews K-Cup® packs, ground coffee, soft coffee & tea pods, tea bags, loose tea and more. The maker includes 4 drawers for brewing flexibility (Cup Drawer, Ground Coffee Drawer, Pod Drawer, Hot Water Drawer) and brews coffee or tea, in 4 to 14 ounce serving sizes, in under a minute. Use the Pulse Brew option to extract bolder flavor. $239
The Scoop® Single-Serve Coffeemaker from Hamilton Beach goes where no coffeemaker has gone before, brewing hotter, faster and better-tasting coffee than most gourmet machines out there. And, its benefits don't stop there. The Scoop® Coffeemaker utilizes the simplicity of ground coffee and brews a customizable cup quickly: an 8 oz. cup in less than 90 seconds or a 14 oz. travel mug in under two-and-a-half minutes. Designed for ultra-simple preparation in three steps:  Scoop, Place, Brew. It features a steel mesh scoop for filtering freshly ground coffee and comes with a built-in, adjustable stand that flips to accommodate a standard-size cup or a taller travel mug. $69.99

Print Friendly