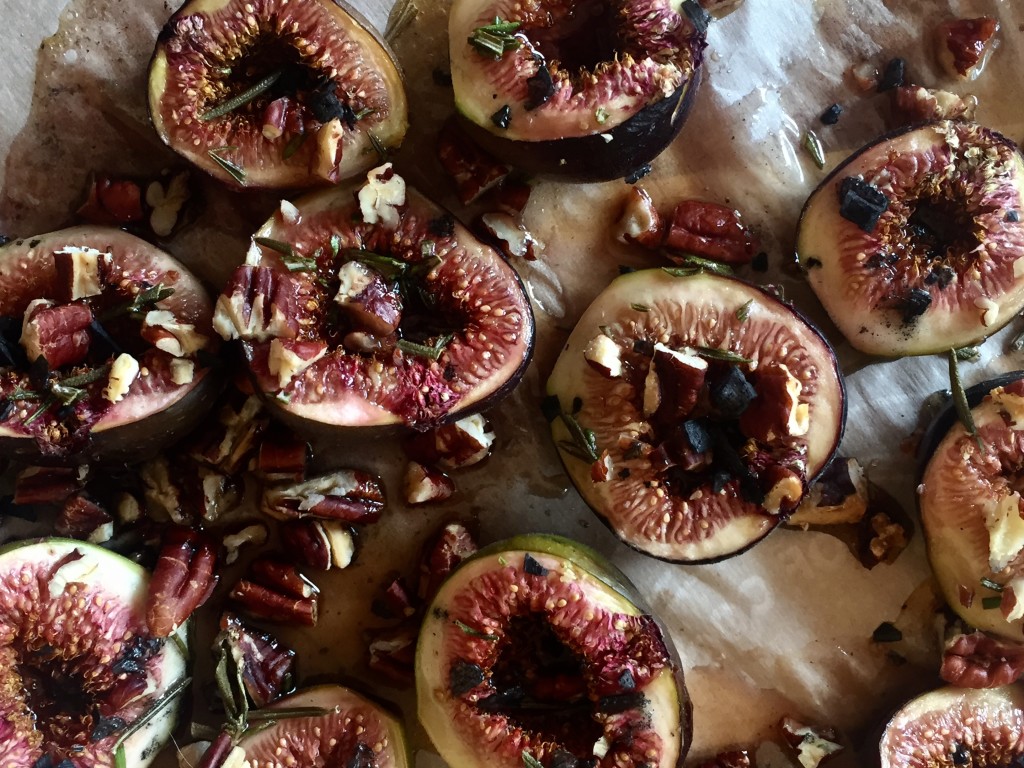 Sweet and juicy figs are topped with honey, Cyprus Black Lava Salt flakes (from SaltWorks) and then roasted. Perfect as an appetizer, with toast, or on top of vanilla ice cream! Try a different herb or nuts to create different flavor combinations.
6 ripe black mission or brown turkey figs, halved
3 Tbsp honey
1/2 tsp fresh thyme leaves (or 1/4 tsp dried)
1/4 cup walnuts, chipped
1/4 tsp Artisan Cyprus Black Lava Salt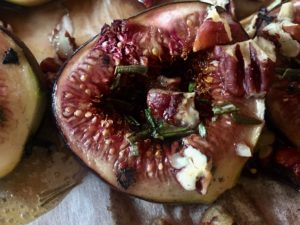 Preheat oven to 350 degrees F. Line a baking sheet with parchment paper. Halve figs lengthwise and place cut side up on the prepared baking sheet.
Drizzle honey on top of figs and then sprinkle with thyme, walnuts and Artisan Cyprus Black Lava Salt.
Roast in oven for 10-15 minutes or until the figs have softened to your desired texture
Allow to cool before serving, sprinkle with additional salt if desired
Servings 3-4
Recipe Source: SaltWorks
Save
Save

Print Friendly