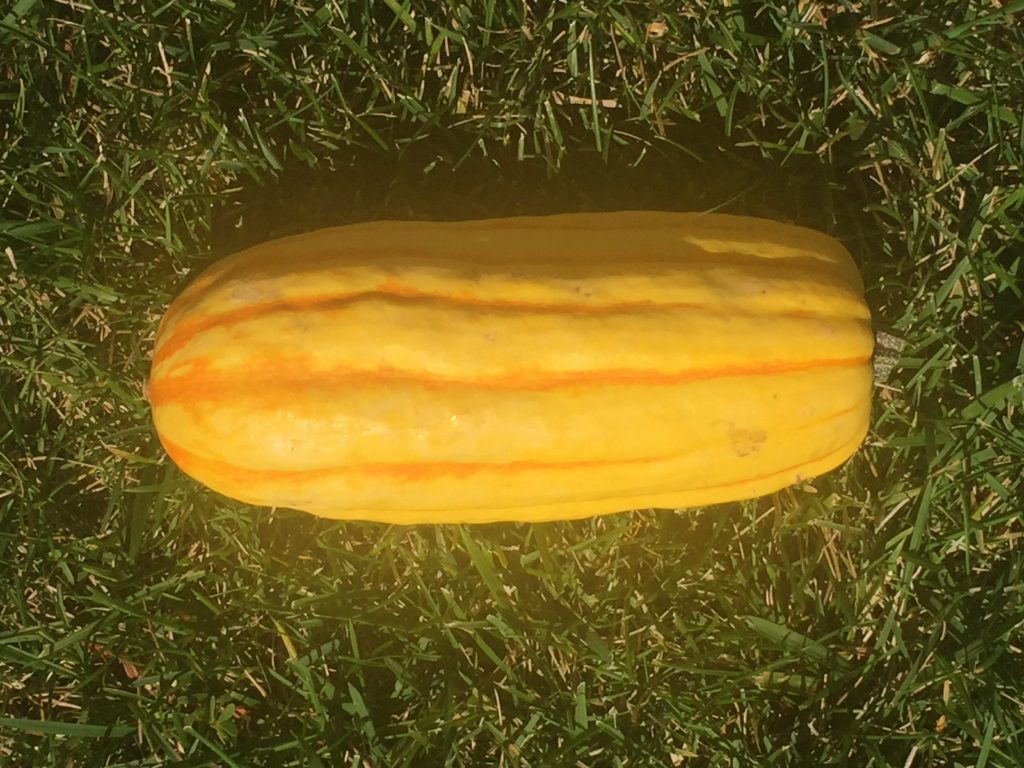 Delicata squash holds its shape well when cooked, which makes them a good choice for stuffing with whole grains, lean meats, cheese, fruits and vegetables. You can easily chop and slice Delicata without having to roast or bake in order to soften its flesh. It has a taste is similar to that of a sweet potato.
2-3 Delicata squashes
3 Tbsp olive oil (or grapeseed oil)
1 tsp salt
pinch of red pepper
freshly ground black pepper
Preheat oven to 400 degrees F and line two baking sheets with parchment paper.
Slice each Delicata squash in half horizontally (to preserve circular shape), and scoop out the seeds with a small spoon. Slice 1/4-inch rings.
Toss the rings with the oil, salt, chili flakes and pepper, making sure that there is just enough oil to coat. Place the rings in a single layer on the baking sheets and roast for 30-40 minutes, turning them over halfway through. The squash should be fully cooked and lightly browned on each side. Add more salt if desire, and serve.

Print Friendly