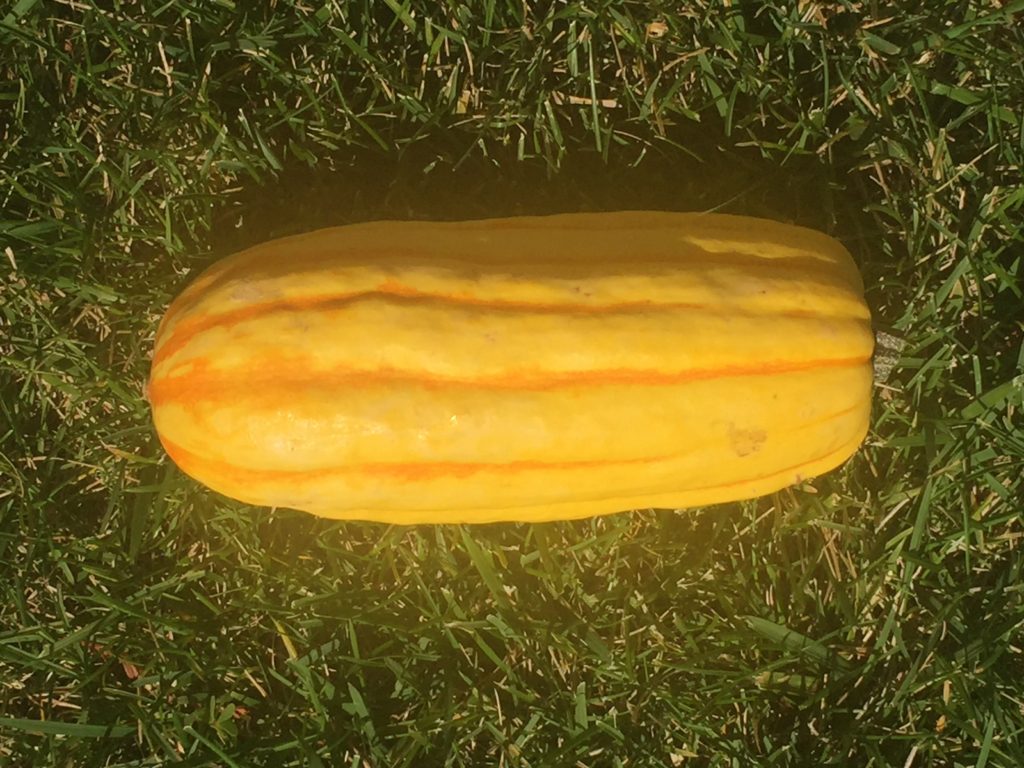 This winter squash is most often baked, but it can also be sauteed, steamed, and even microwaved. It's sweet, butty flavor and creamy texture makes it a delicious side dish when topped with butter and herbs. Go ahead and experiment with spices.
2-3 Delicata squashes
3 Tbsp olive oil, or grapeseed oil
1 tsp salt
pinch of red pepper flakes
freshly ground pepper
Preheat oven to 400 degrees F and line two baking sheets with parchment paper.
Slice each Delicata squash in half horizontally (to preserve circle shape), and scoop out the seeds with a small spoon. Then slice into 1/4-inch rings.
Toss the rings with the oil, salt, chili flakes and pepper, making sure that there is just enough oil to coat. Place the rings in a single layer on the prepared baking sheets and roast for 30-40 minutes, turning them over halfway through. The squash should be fully cooked and lightly browned on each side. Add more salt to taste, if desired.
Serves 4
Source: Farm Fresh to You

Print Friendly