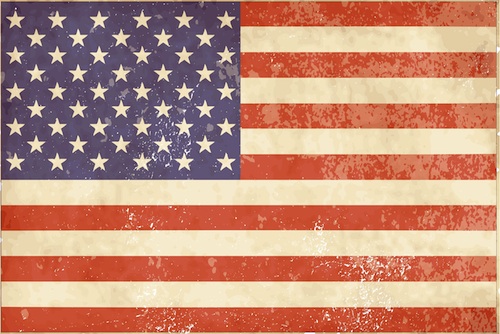 Easy to make, and even easier to enjoy, this colorful potato salad recipe is ideal for any summertime picnic, but holds special appeal for the Fourth of July holiday.
1 lb small red potatoes, peeled
1 lb small white potatoes, peeled
1 lb small blue potatoes, peeled
1/4 cups Olive oil
2 Tbsp chopped fresh basil
2 Tbsp chopped fresh rosemary
1 large red onion, chopped
2 -3 green onions, chopped
5 -6 gherkin pickles, chopped
1/4 cups chopped black olives
1/4 cups (less or more) mayonnaise to taste
1/4 cups (less or more) brown mustard to taste
1 pinch salt and pepper to taste
2 Tbsp chopped fresh parsley
In a 5- or 6-quart pan, boil potatoes until just tender when pierced; drain and cut into cubes. While still warm, toss potatoes with oil, basil, and rosemary. Stir in onions, pickles, and olives. Add mayonnaise and mustard according to desired consistency. Season with salt and pepper. You may also want to stir in a couple splashes of pickle juice. Garnish the top of the salad with parsley.
Makes 6-8 servings
Source: North Bay Farmer's Markets Cookbook, by Brigitte Moran and Amelia Spilger, Gibbs Smith, ©2009

Print Friendly