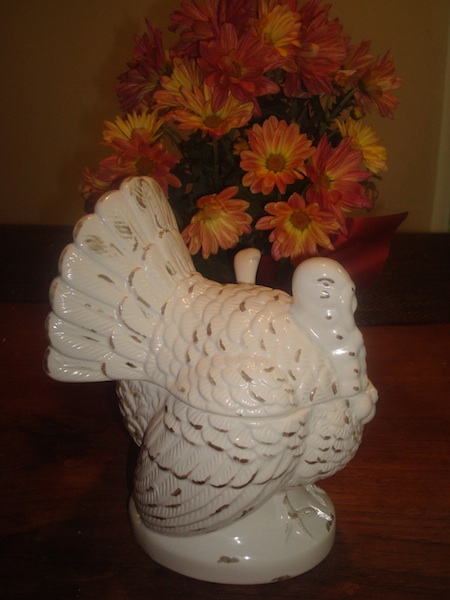 A quick and easy homemade turkey stock, which can be made without starting from scratch
Note: make double if following Salt Roasted Turkey recipe
8 cups low-salt organic chicken broth
2 celery stalks, or 1 leek (white and light green parts, cleaned) or small handful of lovage
2 scrubbed unpeeled carrots cut into large chunks
1 rinsed unpeeled large onion, quartered
1 bunch fresh Italian parsley
4-6 branches of thyme
1 bay leaf
In large saucepan, combine chicken broth, carrots, celery (or lavage, or leeks), onion, Italian parsley, thyme and reserved turkey neck (and giblets if using). Bring to a boil.
Reduce heat to very low; simmer gently about 1 1/2 hours.
Transfer neck, and giblets to a plate.
Strain stock into medium bowl, cool and use immediately or store in freezer until ready to use.
Servings:  5 Cups
Source for stock: Organicauthority.com

Print Friendly