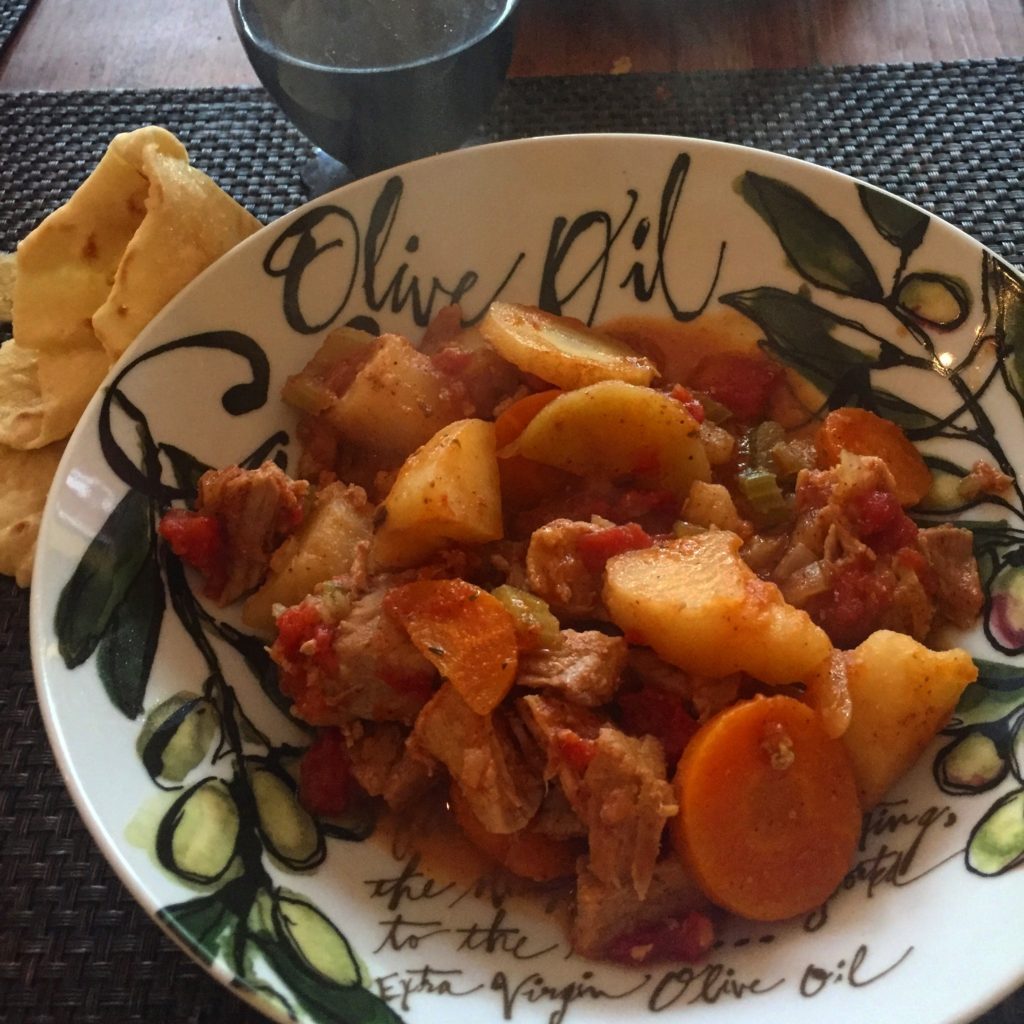 Once all ingredients are prepped, this stew will be ready before you know it. Warm and inviting, we love this as a Sunday Night dinner, paired with a delicious crusty bread.
2 Tbsp vegetable oil
1-1/2 lbs boneless pork loin, cut into 3-inch chunks
salt and freshly ground pepper
2 large celery ribs, finely diced
2 garlic cloves, minced
2 tsp chile powder
1 Tbsp ground cumin
1 tsp dried oregano
2 cups chicken broth
1 cup, 1/2-inch diced carrots
2 russet potatoes, peeled and cut into 1-inch dice
1, 28-ounce can of diced tomatoes
cilantro for garnish
In a medium casserole or Dutch oven, heat the vegetable oil. Season the pork chunks with salt and pepper and cook over high heat until browned on both sides. Add the celery and onion, and cook over moderate heat, stirring occasionally, until softened.
Add the chicken stock and bring to a boil. Add carrots, potatoes and tomatoes, c0ver and simmer over low heat until the pork is cooked through, about 25 minutes.
Transfer the pork to a plate and shred with 2 forks. Continue to simmer the stew over moderate heat until thickened, then stir the shredded pork into the stew and season with salt and pepper.
Ladle into bowls and garnish with chopped cilantro.
Options: add hot sauce at the end with salt and pepper for additional 'heat'

Print Friendly