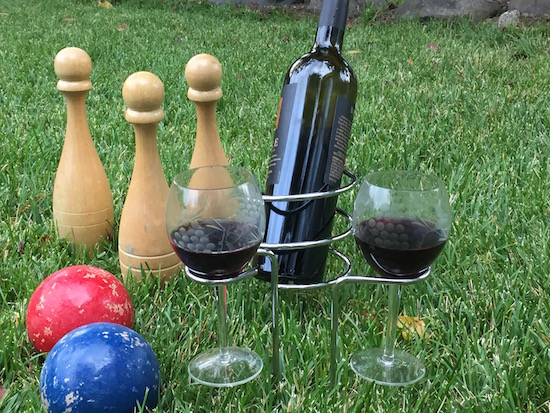 Warm weekends mean summer entertaining is still in full swing, and Family Eats continues to seek out great ways to extend our warm weather enjoyment. That's why SteadySticks from Tovolo are our latest Favorite Find.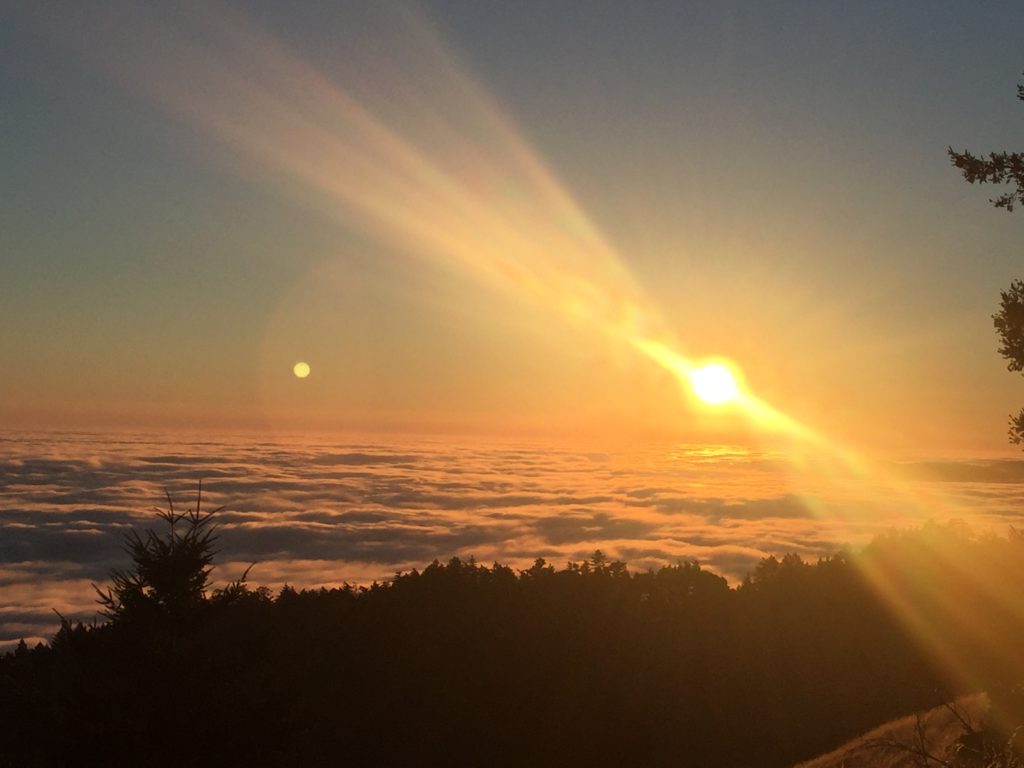 We love to head up Mount Tamalpais to watch the sunset, hang in the backyard playing bocce with friends, and pack a picnic lunch to be enjoyed at the beach or on the lawn at a local music festival. Most times we have a bottle of wine in tow, and when we do, we are always looking for a way to keep it from tipping over when placed on the ground.
SteadySticks take the frustration of spilling wine whether we are at a picnic, outdoor music event, or playing bocce, corn hole or horseshoes in the backyard. They are a handy tool to keep bottles and glasses from tipping over, yet close enough to enjoy while we're playing or picnicking on the grass in the backyard or in the sand at the beach.
Simply Design, Easy to Use
The SteadySticks keep our wine or champagne bottle steady, off the ground, and close at hand. The stainless steel construction and long stick, allows the sticks to stay firmly in the ground without bending. Simply press the long and sturdy stem into the ground, and then place in wine bottle or wine glasses. The wine bottle holder is also perfect for champagne bottles.
Head on over to Tovolo to learn more about the SteadySticks — and extend the summer fun as long as possible!
Save
Save

Print Friendly