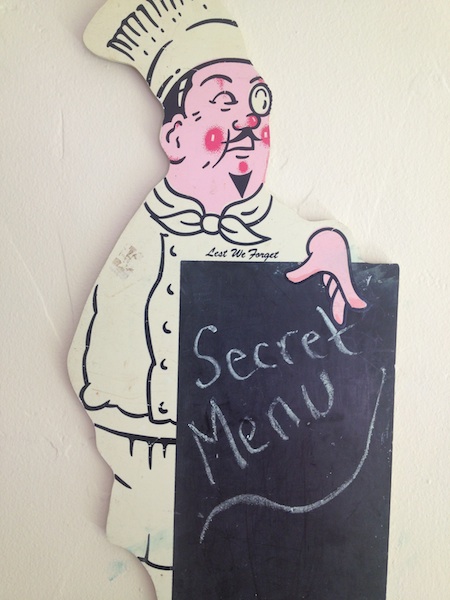 When I first moved to California, Greg, who was a long-time In-N-Out Burger customer, introduced me to the chain. Of course, the first time he took me there, he let me in on a secret, "Get the Double Double Animal Style," he said. "It's not on the menu," he leaned closer, whispering, "It's on the secret menu."
Well, that was a long time ago, and you can since find this, and other 'not-so secret' menu items on the company website. But ever since then, we've been asking for animal style when we go to In-N-Out – and, so does my son.
Everyone has them – from In-N-Out and McDonald's to Long John Silver's and Starbuck's. (I didn't know there were any more Long John Silver's out there, let alone a 'secret menu!) Now that I think about it, I had a favorite, indulgent-coffee-and-chocolate-mocha-something-or-other that wasn't on the menu board at Starbuck's, yet I always asked for it  when I was pregnant. But, I digress . . . let's get back to the point of all this.
Recently Grayson received a Jamba Juice gift card. Since we don't go there too often, he was excited about the opportunity, and through a discussion with friends at school, learned of their secret menu. His friends told him to Google 'secret menu at Jamba Juice,' and when he did, he was amazed at what he found:
Peanut Butter and Jelly (Yuck!),  Pink Starburst, and Chocolate Gummy Bear are just a few of the off-the-menu concoctions that will be made for anyone in the know.
His choice, that visit, was the Skittles version.
I got to thinking . . . Might I have my own secret recipes that some don't know about? Recipes that make people feel special? Make someone happy?  Might I have a few recipes that I could prepare if someone in the know simply asked? Might there be a collection of recipes that I whip our when someone needs a little love, or I want to give someone something special?
Yes, I think I do. So I dug into my recipe stash, and came up with my own Secret Menu.
Now that you know, don't hesitate to ask when you visit.
Family Eats Secret Menu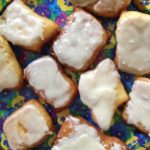 Glazed Donuts – Not something I make too often, but if you are in the know, and ask me, I just might make this for you the next time you come over for dinner. Glazed are my specialty.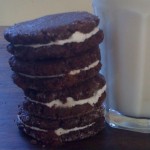 Homemade Oreos – This homemade version of the storebought cookies are a lot of fun to eat! Don't forget the milk!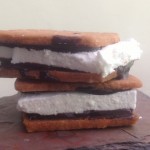 Homemade S'mores – Perfect for big kids and little ones alike, everything is homemade from the graham crackers, to the marshmallows, to the chocolate sauce.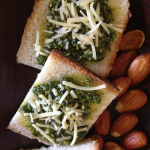 Pesto Pasta: Simple to make, my pesto sauce is definitely a family favorite. And, it works beyond pasta. We love dipping our breadsticks into it – or adding a bit to tomatoes and mozzarella.
My Secret Stash of . . . : Everyone has a secret stash of something in the kitchen. For me, it's the secret stash of chocolate I have somewhere out of reach – and sight of the kids (and, often my husband). My favorite stash of chocolate is Fran's Salted Caramels.
Grayson's Afternoon Snack: Grayson calls this his secret recipe. Simply put, it's whatever kind of yogurt we have, then topped with frozen blueberries and chocolate chips (of course, not the chocolate that I have stashed away for my consumption)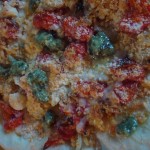 Homemade Pizza: Not sure how secret this is, but it is one of the weekly family favorites.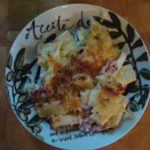 Tigaroni: A family favorite that all of my kids all love. The name might throw you – but it's the best my then 3 year old could do to pronounce it's official name: Parmigiano-Crusted Rigatoni with Cauliflower and Proscuitto.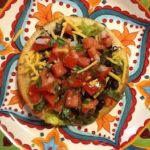 Tostadas: One of the latest additions to our secret recipe list, this meal is relatively quick to prepare, and offers everyone a little of something that they like.
Don't hesitate to share with us your favorite Secret Menu recipes.

Print Friendly