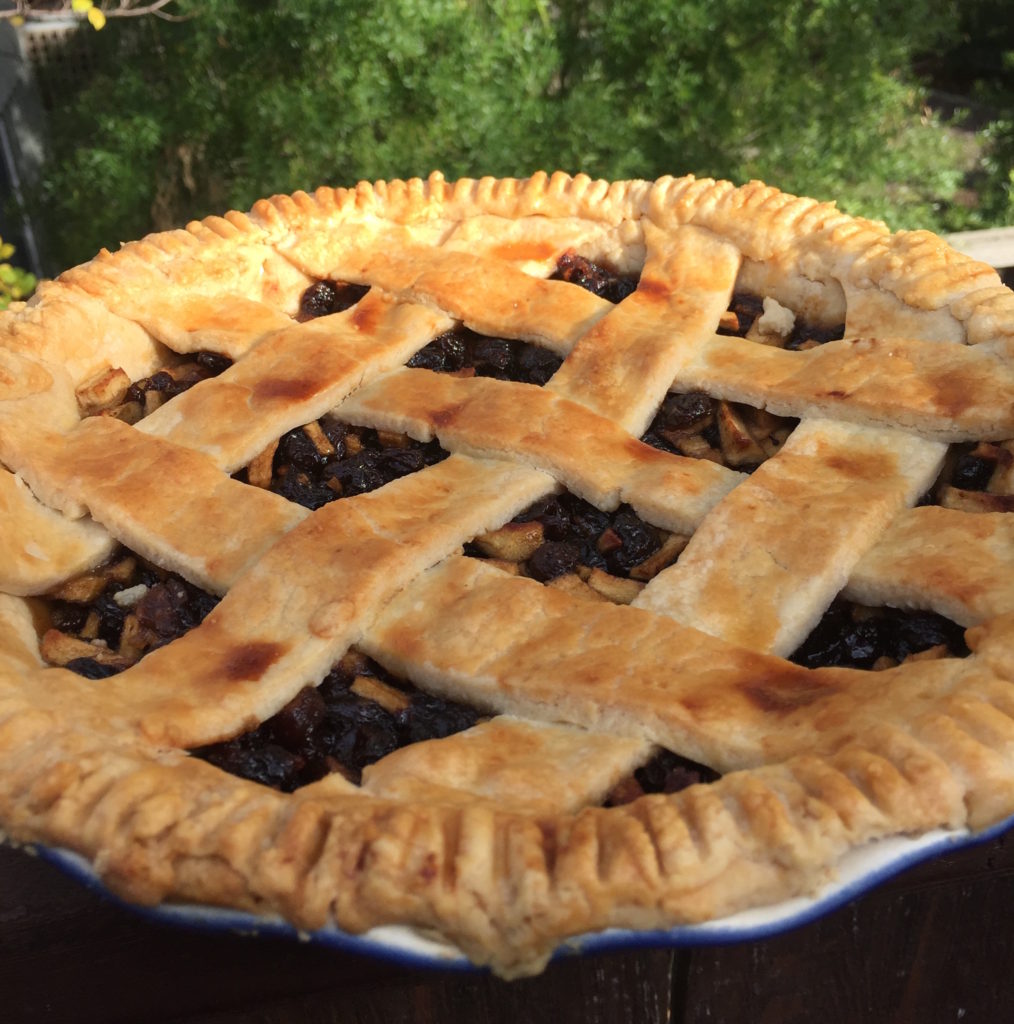 In Britain, the Mince Pie is a miniature pie that is typically made with a mixture of dried fruits, nuts, apples, suet, spices, lemon juice vinegar and brandy. Here, our tradition is to make it larger — and
Grandma Gorman always made the mincemeat pie for us during holiday season — without the 'meat.' I keep the tradition going, using prepared mincemeat found on the grocery shelves. I also follow her tradition of being a bit heavy-handed on adding a bit of rum or whiskey.
2, 9 oz boxes Borden's None Such Classic Original Mincemeat
6 cups of water
3 tbsp of sugar
2 egg yolks
2 tbsp of rum
If desired, add one chopped green apple to the mix
Prepare a double pie crust.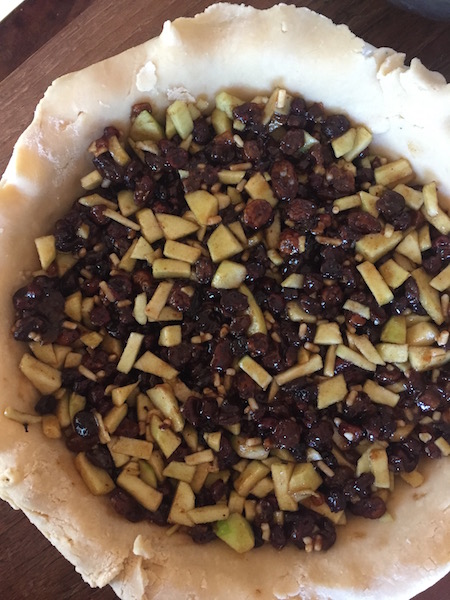 Empty contents of two boxes of NoneSuch Mincemeat into saucepan, add water and bring to a boil. Although the box does not call for sugar, add 3 tablespoons of sugar to mix to cut the bitterness. Cook and stir for one minute and then let cool.
Pour in the mixture of mincemeat after it has cooled completely. Pour two tablespoons of white rum on top of the mincemeat mixture while it is in the pie pan prior to baking. (Grandma Gorman used 2 tbsp as a starting point!) Do not mix the rum in. The rum cuts some of the sweetness of the mincemeat.
Preheat oven to 425 degrees. Place top of crust over pie pan tear off excess pastry. Use a fork to push down the edges to seal the crust together and makes a nice decorative edge. Make fork punctures all over the top of the crust so the crust does not break while cooking and allows heat to escape.
Bake in the oven approximately 30 minutes or until golden.

Print Friendly