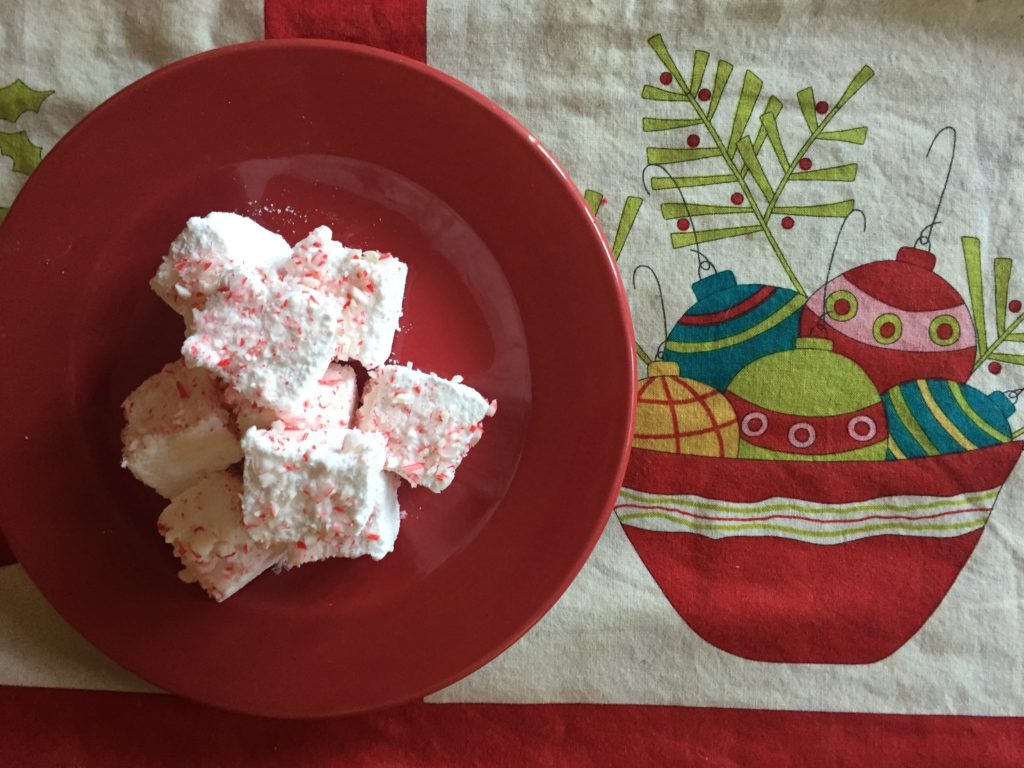 It didn't take long for this to be a family favorite around here! Once made, I decided to roll the marshmallows in crushed peppermint sticks to capture a bit of holiday flavor. But, don't file this recipe under 'Holiday' because it is one you'll want to make all year round.
3 packages unflavored gelatin
1-1/2 cups sugar
1 cup light corn syrup
1/4 tsp salt
1 Tbsp + 1/4 tsp vanilla (or more to taste)
confectioners' sugar (for dusting)
crushed peppermint candies – for topping
Combine the gelatin and 1/2 cup cold water in the bowl of an electric mixer and allow to sit while making the syrup.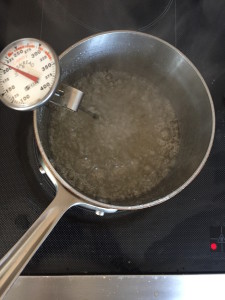 Meanwhile, combine the sugar, corn syrup, salt and 1/2 cup water in a small saucepan and cook over medium heat until the sugar dissolves. Raise the heat to high and cook until the syrup reaches 240 degrees on a candy thermometer. Remove from heat.
With the mixer on low speed, slowly pour the sugar syrup into the dissolved gelatin. Put the mixer on high speed and whip until the mixture is very thick, about 15 minutes. Add the vanilla and mix thoroughly.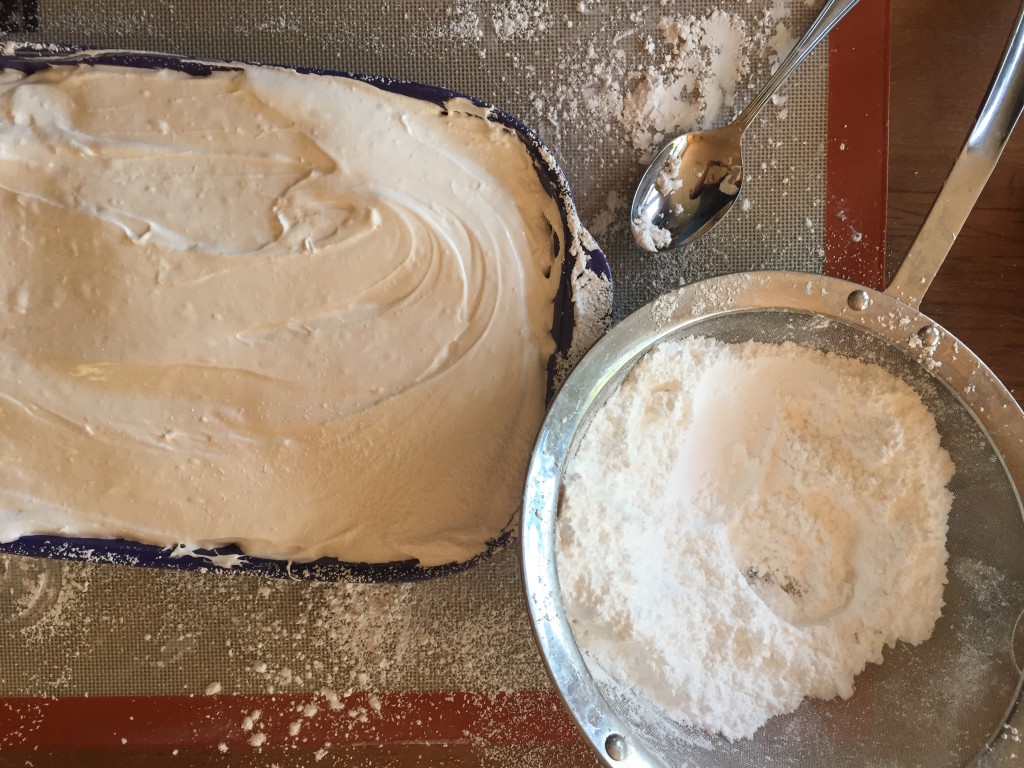 With a sieve, generously dust an 8 X 12-inch nonmetal baking dish with confectioners' sugar. Pour the marshmallow mixture into the pan, smooth the top and dust with more confectioners' sugar. Allow to stand uncovered overnight until it dries out.
Turn the marshmallows onto a board and cut them into squares. Dust with more confectioners' sugar — or roll in crushed peppermint candies.
Source: Modified slightly from an Ina Garten recipe.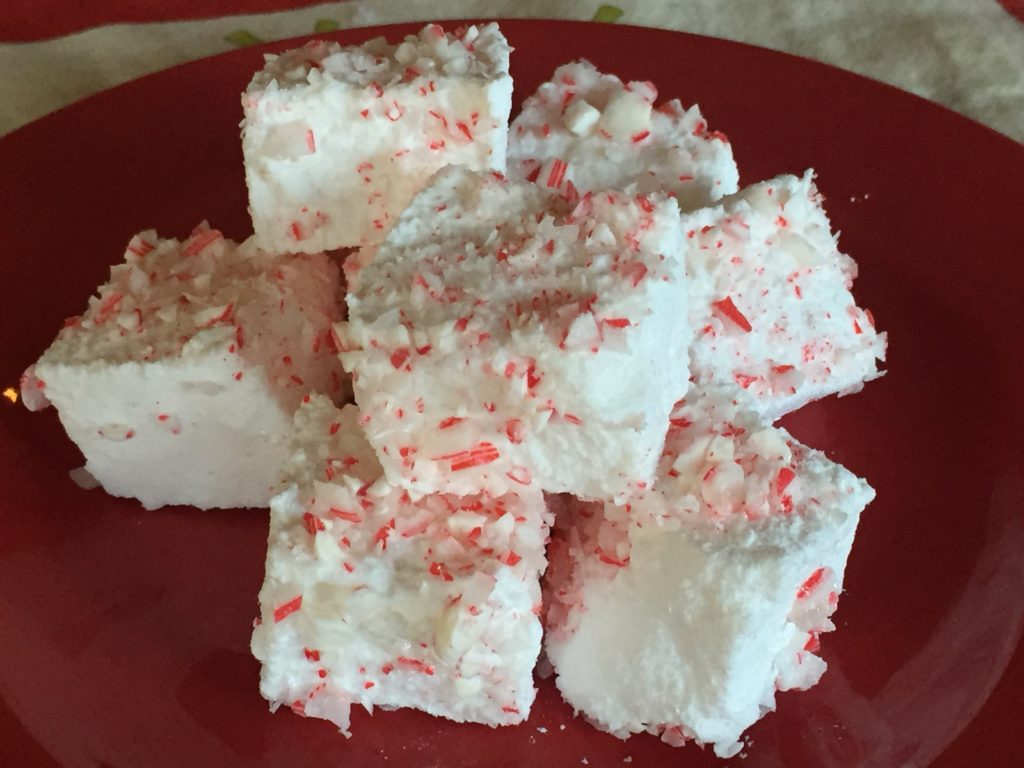 Print Friendly