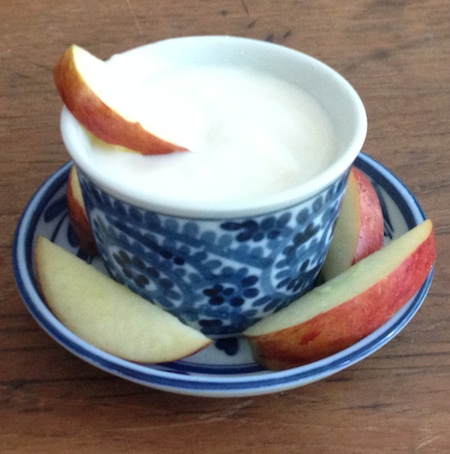 We love making our own yogurt, and this recipe is a delicious way to add a twist to enjoying yogurt as a snack. A simple recipe try slicing up a variety of your favorite seasonal fruits – apples, bananas, cherries, and more. Perfect for breakfast or as an afternoon snack.
1 -1/2 cups home made or store bought plain yogurt
4 tbsp real maple syrup – more or less to taste
Slices of fruit for dipping
Measure 1-1/2 cups of plain yogurt. Add 4 tbsp maple syrup and whisk until the syrup is incorporated. Taste and add more syrup if more sweetness is desired.
Cut slices of fruit and dip into the yogurt.

Print Friendly