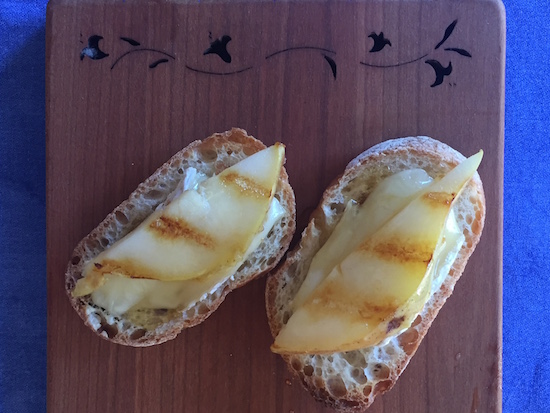 A delicious and easy appetizer to prepare for a gathering, or simply a quiet night home with the one you love.
1 french baguette, cut in 1/2″ slices
Brie cheese, thinly sliced, rind removed
2 pears, halved, cored and sliced
honey
fresh rosemary, finely chopped (or other fresh or dried herb)
Preheat the oven to 400 degrees F. Place the baguette slices on a large baking sheet. Place one slice of cheese on each baguette slice. Bake slices in the oven for 5-7 minutes or until the brie is melted.
While the baguette slices are baking, brush the pear slices with honey and grill on each side until soft.
Place a slice of pear on top of each cheesy baguette slice. Drizzle with honey and garnish with fresh rosemary.
Serves 6
Source: Farm Fresh to You
Save
Save

Print Friendly