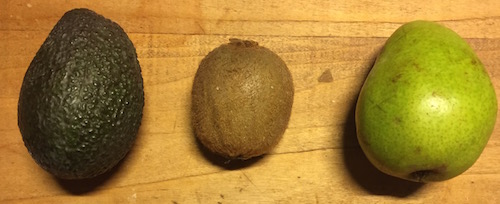 Packed with goodness, this green smoothie is a filling breakfast, snack, or post-workout refresher.
2 ripe bananas
1 kiwi
1 pear
1 avocado
2 big handfuls of fresh spinach
2 cups water
Take the skin off the bananas, peel kiwi, cut ends of the pear, cut the avocado in half, remove pit and scoop out flesh.
Add to the blender with the spinach and water. Blend until smooth.
Add a bit of water if the smoothie is too thick — it will depend on the size of the fruit you use.
Serves: 2
Source: Cook with Owls

Print Friendly