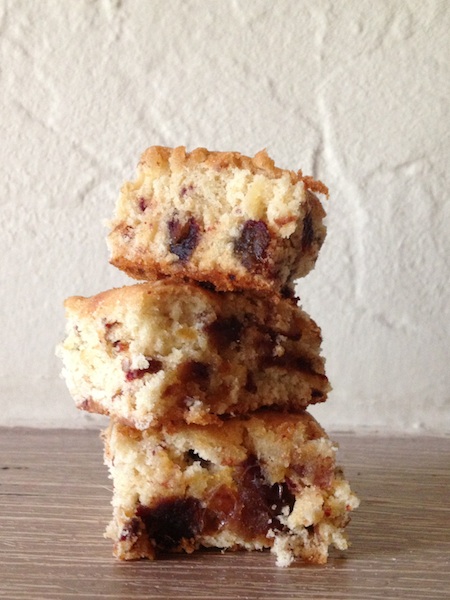 Grandma used to make these when we were young — mainly for Dad. But, I always found a way to sneak a few. Today, I still have to sneak a few . . . only this time, I'm trying to steal them from out of my kids' hands. They love these with breakfast, for a snack at school, and as an after dinner dessert.
1 cup sugar
3 tbsp butter
2 eggs, beaten
1 cup flour
½ tsp salt
3 tbsp water
1 cup chopped dates
½ cup chopped walnuts
1 tsp vanilla
Cream sugar and butter, add beaten eggs. Add salt to flour. Add flour and salt alternately with water. Add chopped dates, nuts and vanilla. Put in 9 x 9 or 9 x 11 pan. Bake at 375 degrees until light brown.
Remove from heat. Shake powdered sugar, Cool, cut in squares or sticks.

Print Friendly