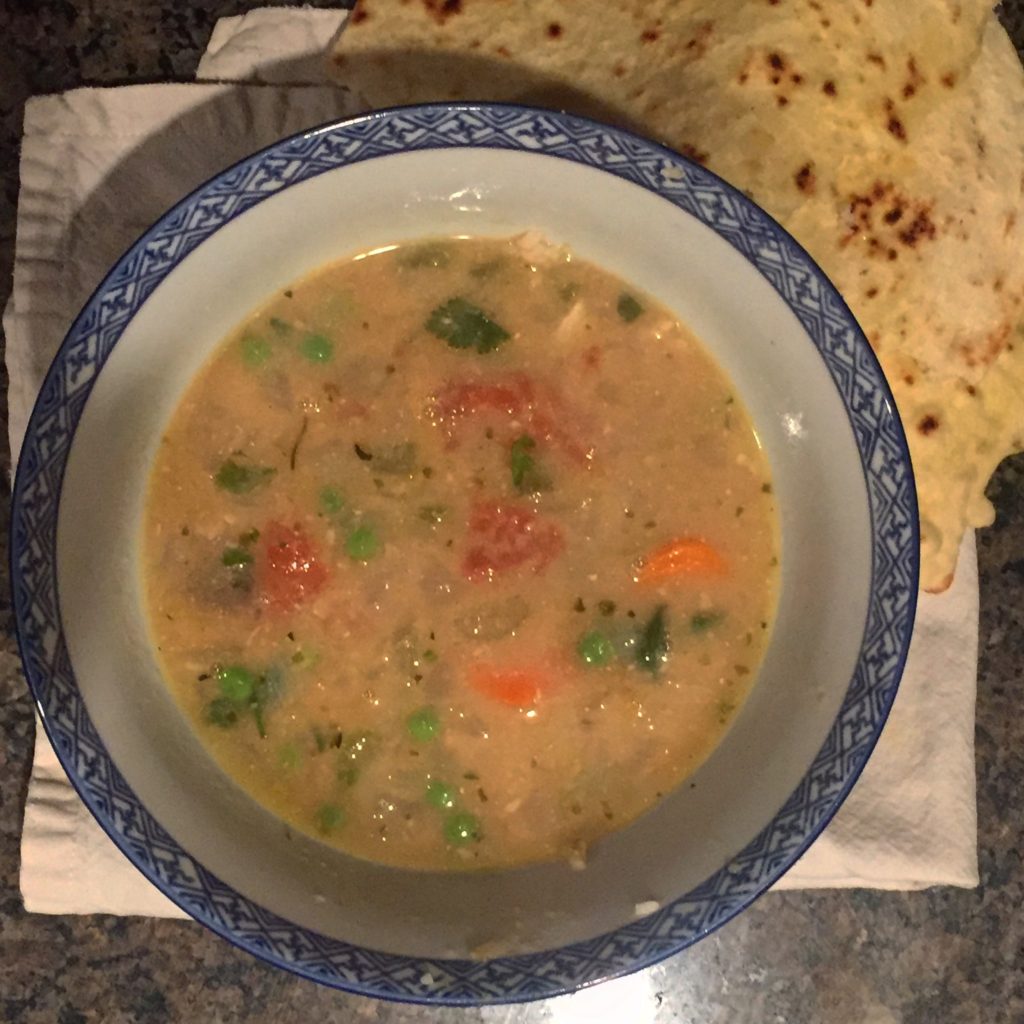 Sometimes we obsess with searching for new recipes online or in the latest cookbook. Here is a great example of an old favorite that is delicious, filling, and healthy. Oh, and it is easy to make as well. Pair it with a Spanish Rice and roti bread.
3, 15-ounce cans chick peas
4-1/2 cups water
2-3 Tbsp olive oil
2 heaping cups chopped onion
6 medium cloves garlic, minced
1 small potato, diced (about 1 cup)
1 medium carrot, diced
1 stalk celery, diced
1-1/2 tsp salt
1 bay leaf
2 tsp dry mustard
2 tsp ground cumin
1/4 tsp saffron (optional)
2 tsp dried basil
fresh black pepper to taste
cayenne to taste
1/2 cup peas (fresh or frozen)
3 Tbsp red wine vinegar
1 medium-sized ripe tomato — peeled, seeded and minced.
Rinse and thoroughly drain the chick-peas. Place about 2/3 of them in a food processor or blender with 2 cups of water. Puree and set aside.
Heat the oil in a soup pot or Dutch oven. Add the onion, half the garlic, the potato, carrot, celery and salt, and saute over medium heat for about 10 minutes.
Add the puree from step one, plus the remaining water and chick peas and all the seasonings. Bring to a boil and lower heat. Cover and simmer for about 30 minutes, stirring occasionally.
Stir in the remaining garlic, plus the peas, vinegar, and tomato. Simmer about 5 minutes more, and serve.
Source: The New Enchanted Broccoli Forest, by Mollie Katzen. Ten Speed Press, 2000

Print Friendly