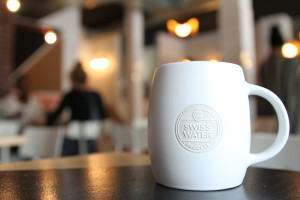 A guest post from Andrea Piccolo, Brand Manager, Swiss Water Decaffeinated Coffee Company Inc.

Families are busy. But it's "good busy." Between making mud pies and real pies, coloring books and washing away scribbles on the wall, our homes are full of activities. To be ready to take on a full day, many of us look forward to our morning coffee ritual. For many of us, it's important to have coffee to wake us up and get us moving.
Coffee is also part of our lifestyle. We socialize over coffee. We meet our PTA groups over coffee. We have special mugs so we can take it with us on the go. But what happens in the midst of our busy days when you need a little warm-up in the afternoon or evening? Or maybe a little cold-brew cool-down? If you have coffee, then you know you won't sleep. Or even worse, that caffeine will wake you up in the night. If it's coffee you crave, just not the caffeine latter in the day, it's time to take another look at decaf!
Taking a New Look at Decaf
Decaf coffee has come a long way since the Sanka days. Unfortunately, some people still think that decaf coffee tastes stale or odd, like it surely did back then. However, many things have changed since then and even in the past few years there have big improvements in quality. So if you haven't tried decaffeinated coffee in a while, now is a great time to give it a second chance. But before you do, it's important to note that not all decaf is created equal.
A couple things to know: there are several different decaffeination processes used to remove caffeine and there also are vast differences in the quality and type of coffee beans used. It pays to do your homework, and to understand the differences, because these can have remarkable effects on the taste and quality of your coffee.
There are also some common misconceptions surrounding decaffeinated coffee, which might be influencing your perception of this once inferior drink.
Myth 1 – Decaf contains harsh or harmful chemicals. Methylene Chloride and Ethyl Acetate (sometime referred to as sugar cane) are the two chemical methods used to remove caffeine. This is where decaf gets some of its bad rep. Poor quality coffee, chemical caffeine removal, overall unhappy coffee experience. But there are better options!
Swiss Water® Process is 100% chemical-free. Water (from the Coast Mountains of British Colombia), coffee, time, and temperature, are the only elements Swiss Water® uses to remove caffeine. Check out their video here for how they bring in coffee from all over the world to their facility and then ship it out without caffeine to coffee roasters. From there it's roasted and then ready to be served. It's worth asking your barista or look on the coffee bag's label to find out how it was decaffeinated.
Myth 2 – Decaf tastes funny. Their chemical free process allows Swiss Water® Decaf to preserve the beans' subtle and distinct origin and flavor characteristics; therefore leaving you with great tasting coffee. No chemicals used also means that Swiss Water® selects high quality coffee beans. Good beans in – great tasting coffee out!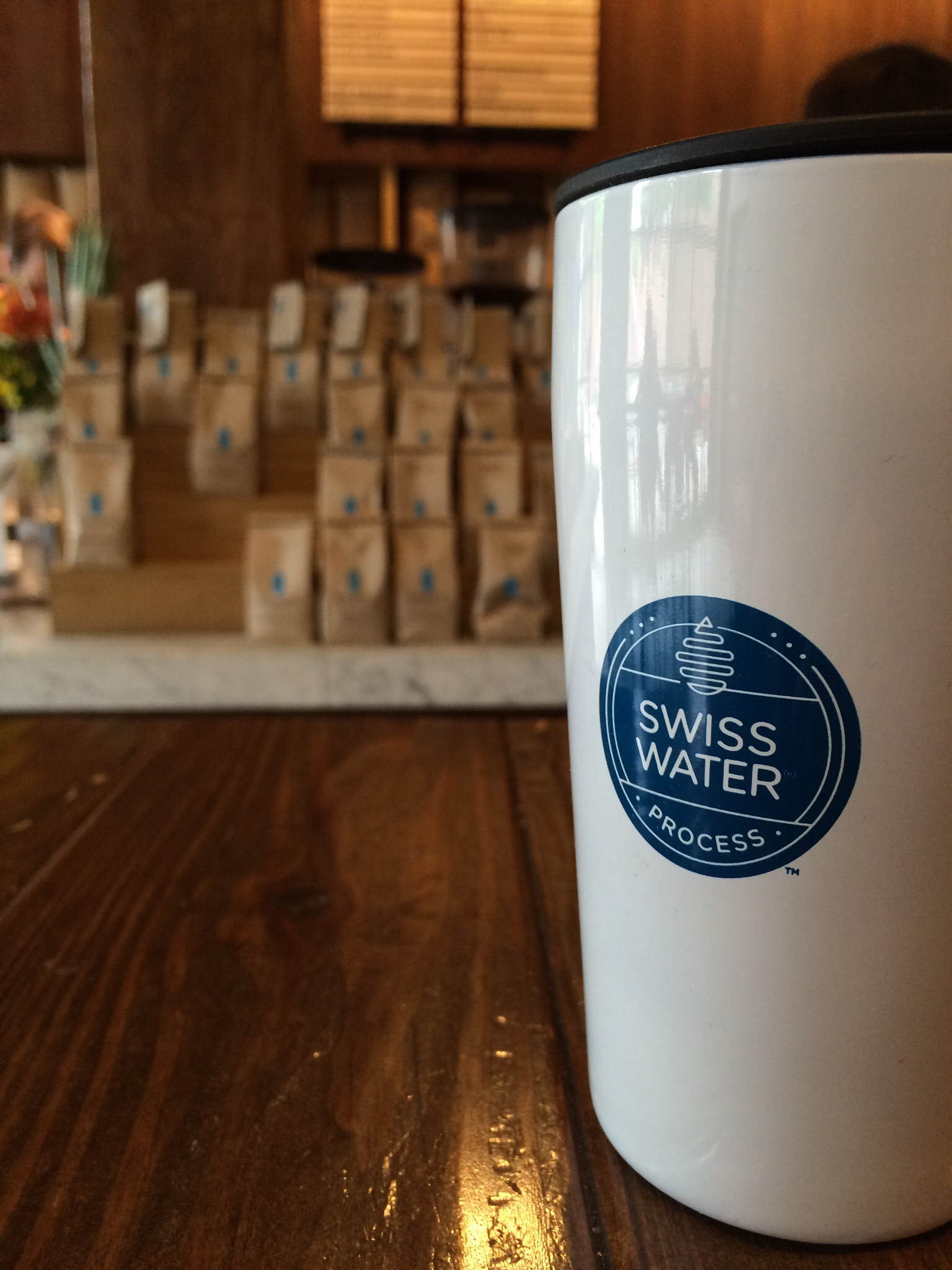 Myth 3 – Coffee's health benefits come from caffeine. Most health benefits derived from coffee come from the antioxidants effect of the polyphenols contained within the coffee, regardless of whether there is caffeine in it or not. In fact, some of the health benefits are even stronger when the caffeine has been removed.
Myth 4 – Even decaf contains a significant amount of caffeine. Coffee decaffeinated with Swiss Water® Process is actually 99.9 percent caffeine free – which is certainly not enough residual caffeine to keep you up at night. Families have busy days. When the day is winding down and sleep is finally on the horizon, it's important not to let unintended caffeine keep us up, or wake is up unnecessarily.
Now, the real test is to go and enjoy more coffee! Set off to your favorite café or friend's living room. Try going late in the afternoon or evening, and order a cup of really good coffee – one that happens to be decaf and amazing! We know the coffee lover in you will be pleasantly surprised.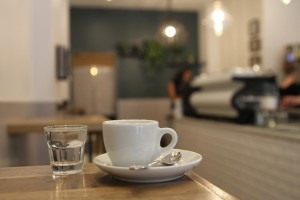 Save

Print Friendly