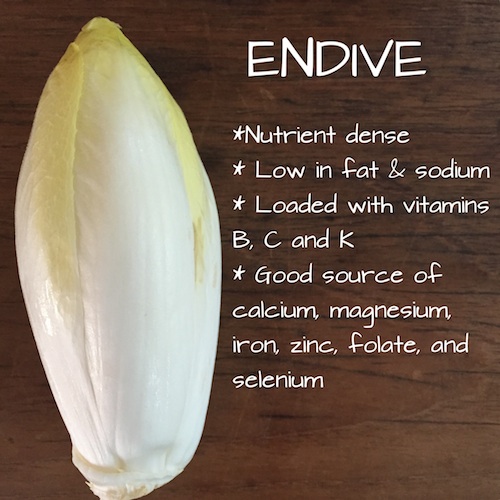 A member of the chicory family, endive leaves have a crisp texture and a nutty flavor with a pleasantly mild bitterness.
Belgian endive variety is a favorite for chefs and home cooks alike because of it's versatility.
Endive is a nutritious addition to an appetizer, entrees, soups or salads.
Here are a few recipes that showcase this delicious, nutritious vegetable.
Caramelized Endive with Brown Butter Sage Sauce
Endive, Avocado and Grapefruit Salad

Print Friendly