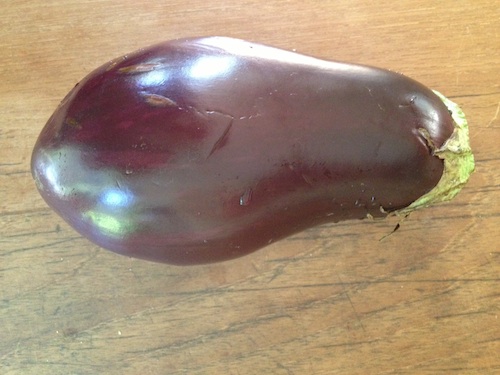 You can also serve these rollatini without the tomato dressing as an appetizer passed on a tray at parties – great finger food.
1 large eggplant, peel and cut lengthwise into 1/4-inch-thick slices
sea salt for sprinkling
extra-virgin olive oil for brushing, plus 3 tbsp olive oil
1 cup ricotta cheese
2 cloves garlic, minced
1 tbsp minced fresh basil, plus 1 tbsp julienned fresh basil
2 tbsp Aceto Balsamico Tradizionale
salt and freshly ground pepper to taste
1 large tomato, peeled, seeded and diced
Light a fire on the grill or preheat a gas grill or broiler.
Sprinkle the eggplant with salt on both sides and let drain for 30 minute on a wire rack. Rinse off the salt and pat dry with paper towels.
Brush lightly with olive oil. Grill or broil the eggplant on both sides until lightly browned
Set aside to cool
In a small bowl, blend the ricotta cheese, garlic, minced basil, and 1 tablespoon of the aceto balsamic together; season with salt and pepper. Refrigerate for at least 1 hour.
To serve, cut crosswise into 1-inch-thick slices and arrange on a platter. Let warm to room temperature. Combine the tomato, 3 tablespoons olive oil, julienned basil, and remaining 1 tablespoon of the aceto balsamico. Season with salt and pepper to taste and spoon over the eggplant.
Serves 4
Source: Balsamico, by Pamela Sheldon Johns, Ten Speed Press, 1999.

Print Friendly