About Us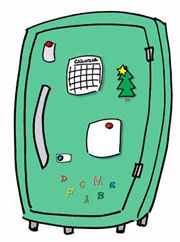 Welcome to Family Eats, a website dedicated to bringing to life the healthy and life-nurturing elements that are based in food. Our goal is to nurture the family unit by instilling good eating habits, while building lifelong traditions through the process of planning, purchasing, preparing and partaking in food together. Through the Family Eats Four Pillars (Planning, Purchasing, Preparing and Partaking) our goal is to inspire families of all sizes to get back into the kitchen so that we are all "Reconnecting with the food we eat and the family we love!"
Learn about the Family Eats Four Pillars here
For some of our favorite Four Pillar Posts are below
Planning
Meal Planning: Ten Years Later
Purchasing
Spain and Its Vinegar: A Look at Pedro Ximénez Vinegars
Baking and Cookie Sheets: A Review
The Shopping Challenge: Experiment Complete
Preparing
In the Kitchen with Grandpa: Making Ravioli
Partaking
Sunday Supper: Dinner and Conversation
Gathering Around the Table in Style: The Table and its Cloth
Get Family Eats in your inbox!
Twice a month, we'll package up some of our recent and most popular posts, recipes, as well as our favorite finds from across the web in one email. Sign up for the Family Eats Four Pillars Newsletter, click here.
Things about Me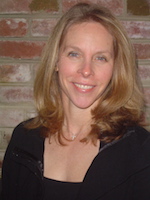 Hi, it's Laura Everage
Thanks to my mother and grandmother, I learned to enjoy cooking and baking at a young age, while living in the Midwest. Later in life, I honed my skills and love for all things in the kitchen while serving as editor of a trade magazine covering food, kitchenware and the specialty coffee industries. These days I continue to live the tradition of cooking and baking with my husband and our four children while living here in Northern California. In addition to freelance writing, I chronicle my successes and missteps in the kitchen on Family Eats, where I hope to inspire readers to "Reconnect with the food we eat and the family we love."
More About Laura
Laura has been writing about food, kitchen gadgets, coffee and tea for more than 20 years. She is lucky enough to have traveled the world visiting manufacturers to learn the story behind making everything from Parmesan cheese, Caribbean hot sauces, and German chocolates to cookware, Italian cutlery, English pottery.
These days, with a family of six to feed, Laura puts all of that knowledge to work in the kitchen, as she focuses on instilling a love for homemade and healthy foods in her family.
Laura's writing accomplishments include:
* Contributing author to Achieving Success in Specialty Coffee, published by Bellissimo Coffee Info Group
* Authored a Best Buy article for Consumers Digest: September/October 2005 issue entitled, "Mix Masters: Blenders, Food Processors and Mixers; 2014 Best Buy Toasters & Toaster Ovens; 2015 Best Buy Bakeware.
* Authored "The Road to Perfection," an article about the specialty coffee industry in the February 2007 issue of Saveur.
* Written for Roast Magazine, SCAA Chronicle , Specialty Food Magazine, Fresh Cup, Coffee Talk, Professional Candy Buyer
* Edited the book "The Espresso Quest" by Instaurator, Spring 2008.
* Contributed chapter to the book, The Future of Coffee in Columbia, a joint project of the University of Miami Center for Latin American Studies and the National Federation of Coffee Growers of Colombia. 2007.
You can contact Laura at:
Save
Save

Print Friendly