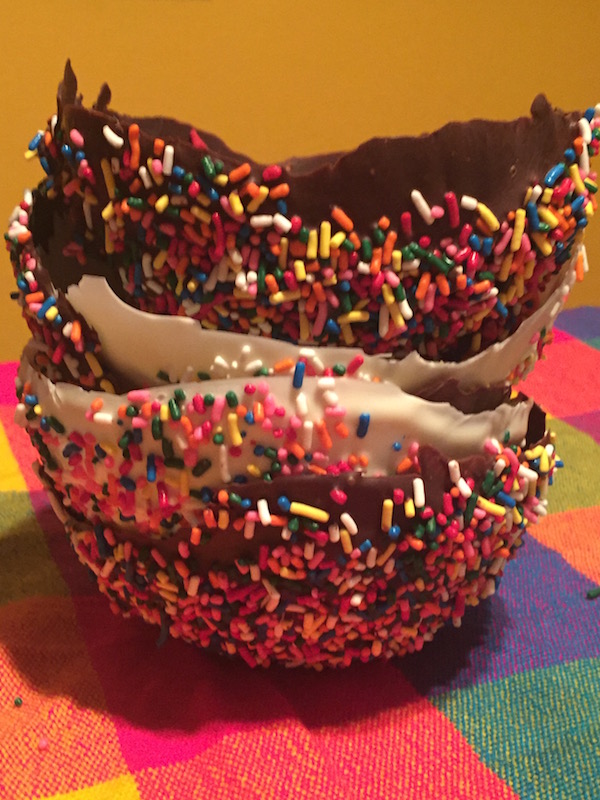 Transform any party or family dessert into something special with these easy to make (and even easier to eat!) Chocolate Sundae Cups. Oh, and they only require two ingredients — plus some balloons! Once completed, fill them with all your favorite ice cream sundae fixings.
Ingredients:
1 bag chocolate chips – milk, semi-sweet, dark or white. (your choice)
sprinkles – lots of them
small to medium sized, round balloons
To Make:
Blow up balloons to proper size — i.e. how big you'd like the bowls to be
Meanwhile, in a microwave, melt 1, 12-ounce bag of chocolate chips in a bowl large enough to accommodate one end of the balloon
Place sprinkles into another bowl (same size as other)
Once chocolate is melted, stir to smooth. Dip end of balloon into chocolate and swirl around if necessary to make as large as desired.
Quickly dip into sprinkles and coat chocolate. Set on parchment paper or silicone mat to dry.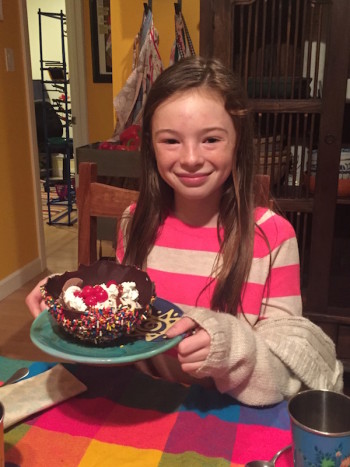 Print Friendly