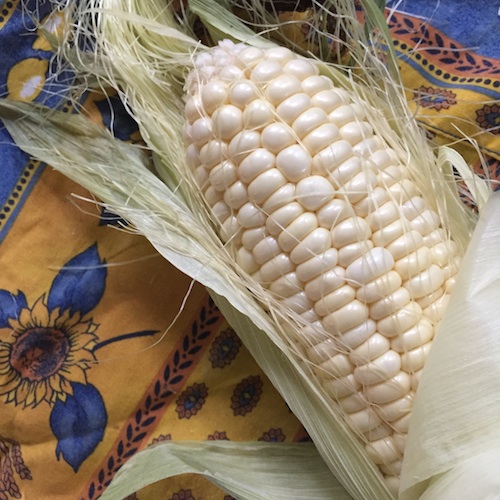 Summertime is the perfect time to try lots of great corn salad combinations. Grab some fresh corn on the cob, some queso fresco, and get cooking — this one is sure to be a crowd pleaser.
2-3 ears of corn, husk and silk removed
1 Tbsp melted butter
1 Tbsp freshly squeezed lime juice
1/4 tsp chili powder
1/2 tsp chopped cilantro
1/4 cup queso fresco
1/8 tsp salt (or to taste)
In a large pot, bring water to a boil. Boil the corn for 3 minutes, then remove and allow to col slightly so that they can be handled.
Cut kernels of the cob into a medium bowl. Set aside.
In a small bowl, whisk together butter, lime juice, chili powder and chopped cilantro.
Pour the chili lime mixture over the corn and mix to coat.
Add the crumbled queso fresco and stir. Season with salt to taste.
Serve at room temperature.
Serves 2
Source: www.lovelylittlekitchen.com

Print Friendly