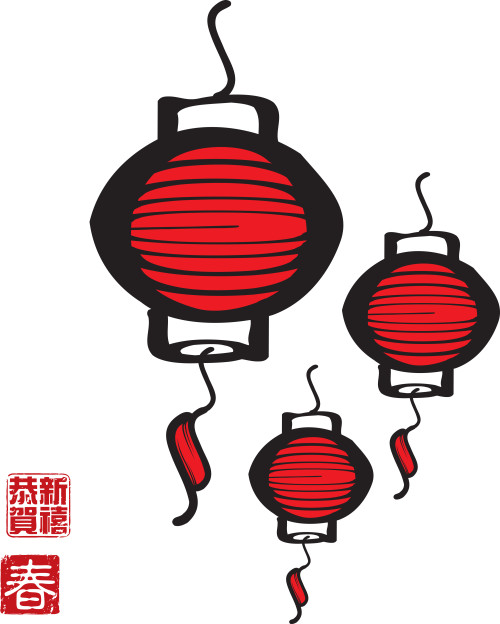 Chinese New Year is the Spring festival considered the most important holiday in the Asian calendar. This centuries old celebration brings together family and friends, to renew their luck for the coming year. Many families clean the house, sweeping away any bad fortune and making way for good luck. I like idea of making way for good luck, but I also like that Chinese New Year is  a time when families to gather for dinner.
The Symbolism in Foods
Chinese New Year is all about families getting together. And when they do, food is the centerpiece of the gathering. Generally, the foods served during Chinese New Year symbolize long life, prosperity, luck and happiness.
This includes foods that have a homonym for something lucky. Fish is a good example of this because the pronunciation sounds like the Chinese word for abundance. Therefore, a whole fish is served to symbolize having more than you need.
Chinese New Year foods may also look like something that is luck. For example, long noodles represent a long life; or the Chinese dumpling crescent shape resembles Chinese ingot that used as money until the 20th century, and symbolize wealth. Adding to this, spring rolls, when deep fried to a golden color resemble gold bars – again, representing wealth.
At the same time, food served during Chinese New Year, foods may not sound or look like something, but they may have a texture that reminds you of something positive. Sticky sweet rice, which is used in some steamed desserts. Because it is glutinous, sticks together and symbolizes the sticking together of family and friends.

Celebrating with Family
I was wondering how our family could best celebrate Chinese New Year, so I asked  leading Asian culinary expert, cookbook author, and cooking instructor, Helen Chen, how she is celebrating.
Chinese New Year dinner is a banquet, and is a great opportunity to be generous with food. But, at the same time, I want to enjoy the celebration, and not have to spend all the time in the kitchen cooking it. That's why this year my family will celebrate with a hot pot, or Fire Pot, dinner. The table is set with pot of boiling broth on portable burner in the center. Everyone is seated around the table, which is covered with myriad of plates with raw ingredients thinly sliced (beef, chicken, and seafood); prepared fish balls, and a variety of vegetables including bok choy watercress spinach, scallions, onion and mushrooms. Also on the table is a big bowl of noodles waiting to be boiled.
Everyone has with them a rice bowl, and dipping sauce and individual wire baskets for cooking the raw meat and seafood in the broth. They are placed in the basket so you don't lose it in the broth. Bigger things, such as veggies, can be placed directly in the pot and pulled out with chopsticks.
Once cooked, season in the dipping sauce, and eat it. This process is repeated over and over again. By end of the meal, the broth is brimming with flavor from all that has been boiled in it. Then put in cooked noodles, one person will serve noodles and soup – which, of course, signify long life.
I find this a wonderful way to celebrate the new year. It is a low stress meal because the only prep I have to do is the cutting, and I can sit down with my guests and enjoy dinner. It is also a very communal way of enjoying food. Everyone can take part in it.
For dessert, I make an Eight Jewel Rice Pudding which is a very traditional Chinese steamed rice pudding with sweet glutinous rice, which is representative of the family and friends sticking together.
This is truly my favorite way of celebrating Chinese New Year. It creates connectivity during a very happy time.
Hope you enjoy your celebration! Best wishes during the year of the monkey, which is characterized as intelligent, witty, curious and playful.
Helen Chen is also the developer of Helen Chen's Asian Kitchen® line of cookware and cooking tools. Helen learned to cook from her mother and has combined the comfort of home-style dishes with an updated incorporation of heart-healthy oils and readily available supermarket ingredients—making cooking great Asian food easier for everyone.

Print Friendly